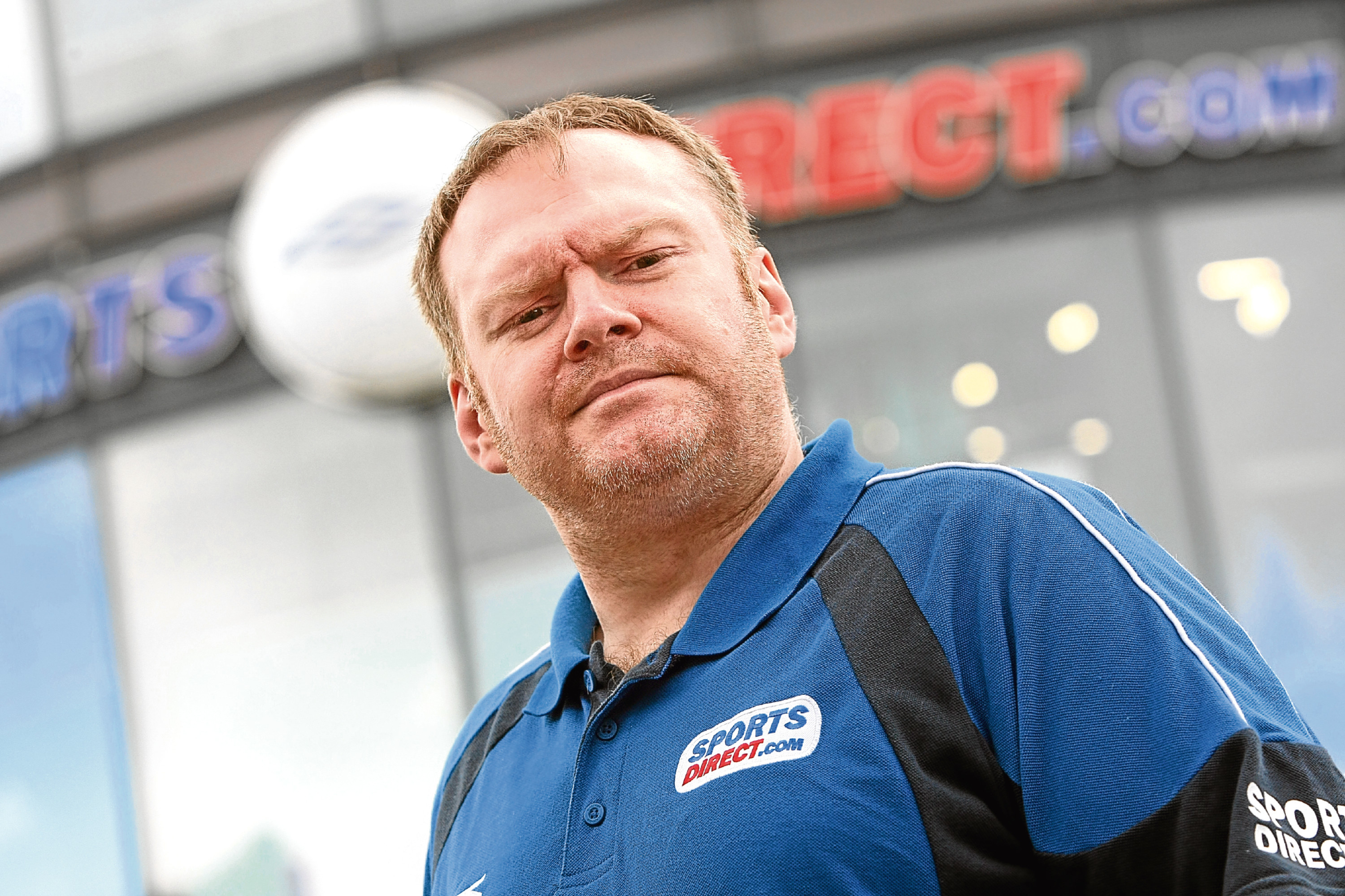 A shop worker accused of attacking a member of the public has described the charges against him as a "joke" after the case was dropped.
Simon Johnston, 41, who works for Sports Direct, was charged with seizing a suspected shoplifter, restraining him on the ground and kneeling on his body.
Former colleague James Gilbert, 25, was also accused of assaulting a woman at the store.
It followed an incident at the Sports Direct outlet in Dundee's Overgate in February last year, which Simon said was sparked after a man attempted to steal a pair of jeans.
But when the case called at the sheriff court, it was "deserted simpliciter" — meaning it won't be raised again.
Speaking to the Tele, Simon — who has more than 20 years of retail experience — said charges should never have been brought, as he was simply trying to stop the shoplifter, and will now think twice before apprehending someone again.
He said: "Given the process I've gone through, I wouldn't say it has put me off entirely but I'll definitely be in two minds. Sports Direct has been brilliant at looking after me and paid my legal fees.
"This was the third or fourth time I've appeared as a result of this case — at the last appearance, both witnesses failed to appear.
"This time, one of the witnesses failed to appear. It's an absolute joke and a waste of the court's time.
"Fortunately, my work has been very understanding and none of this has impacted on me financially."
Simon said all staff at the store were trained to tackle shoplifters but shouldn't jeopardise their own safety.
He added: "In this case, a member of staff notified me a customer had exited the fitting rooms without the item of clothing.
"He was wearing them underneath the pair of jeans he had entered the store with.
"When we approached him, he denied taking anything but once we said we would be contacting the police, the situation escalated. It's a relief to have had an opportunity to clear my name.
"We had people saying, 'I hear customers were getting attacked' — that couldn't be further from the truth."
A Crown Office spokesman said: "We note the decision of the court."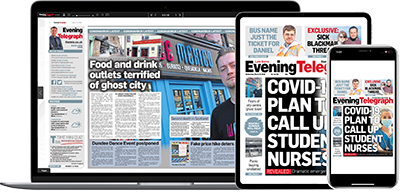 Help support quality local journalism … become a digital subscriber to the Evening Telegraph
For as little as £5.99 a month you can access all of our content, including Premium articles.
Subscribe