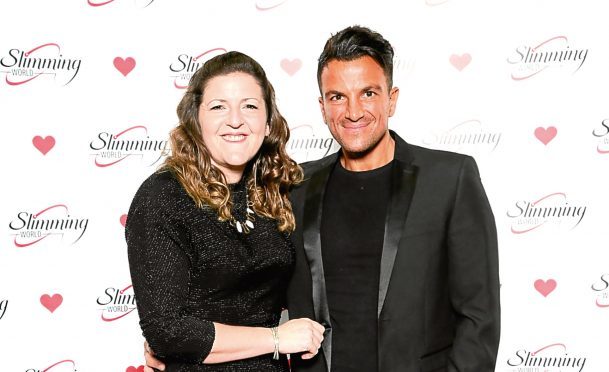 A Slimming World manager from Dundee has been congratulated by Peter Andre for helping people to lose weight.
Rachel Fyfe, who manages Slimming World groups in the city, was "delighted" to meet Peter when he presented the annual Slimming World Awards in Birmingham.
Rachel said: "I couldn't be prouder of the members in Dundee.
"Throughout 2017, they have lost fantastic amounts of weight, with many of them hitting their target weights, improving their health and boosting their confidence.
"Every week I feel extremely lucky to play even a small part in people's achievements and I felt very honoured to represent Dundee at the Slimming World Awards."
"Cuddling up to Peter was a real treat. He was bowled over by the difference Slimming World makes to people's lives and it reminded me what an important and privileged role I have.
"Now I'm heading into 2018 super motivated to support even more people in Dundee to be inspired to lose weight and lead healthier and happier lives."
Rachel added: "Lots of people will be making resolutions to lose weight and improve their health this New Year. I'd love for anyone who's thinking about losing weight this January to join us."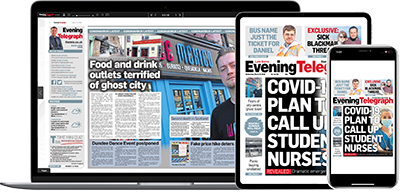 Help support quality local journalism … become a digital subscriber to the Evening Telegraph
For as little as £5.99 a month you can access all of our content, including Premium articles.
Subscribe