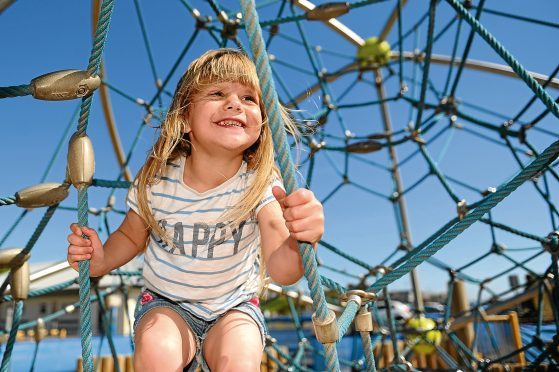 Taysiders basked in above-average temperatures as high as 24.5C at the weekend as summer truly kicked in across the area.
The Met Office recorded the scorching temperature in Tayside and Fife and said it was far above the average temperature for this time of year.
On Saturday, the mercury rose to as much as 21.8C in the region where temperatures are usually around the 17C or 18C mark in June.
Meanwhile, on Sunday thermometers rose as high as 24.5C — and the night-time was not much cooler.
Saturday's overnight temperature into Sunday was 14.5C, while Sunday night it was a slightly cooler 12C.
However, the temperature was far above typical average temperatures of 9C or 10C.
Met Office forecaster Paul Arbuckle said the balmy climate was due to warm air moving up from the south-west of the UK uncontested by other weather fronts.
Mercury rises as Met office issues second highest heatwave alert
He explained: "Warm air coming up, coupled with the fact that the cold has been stranded in the north, means this sort of temperature is expected."
However, while locals sunned themselves on beaches from Broughty Ferry to St Andrews, cold air hanging around meant the region wasn't quite as warm as elsewhere in Scotland.
Mr Arbuckle said Edinburgh enjoyed some of the hottest weather in the country.
A temperature of 25.1C was recorded in the capital on Sunday, which is above the Forth region's average of 18C for June.
Back in Tayside, the heat is set to continue today and into tomorrow, albeit a little milder than the conditions enjoyed over the weekend.
A weather front moving in as the week marches on will see the mercury drop to around 17C or 18C today.
And the humidity that has given Tayside such enviable weather at the weekend could backfire as rainclouds arrive in the middle of the week.
Mr Arbuckle added: "On Wednesday, it will be wet and windy but we could have a bit of brightness before the rain comes in.
"However, we definitely had the best weather at the weekend.
"There's a small risk of heavier, thundery showers on Wednesday as well, but we're not too sure what time that could happen.
"There's definitely a risk of the weather being more sporting, you could say."
Mild conditions are expected next weekend, aided by strong winds.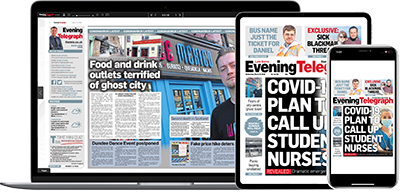 Help support quality local journalism … become a digital subscriber to the Evening Telegraph
Subscribe