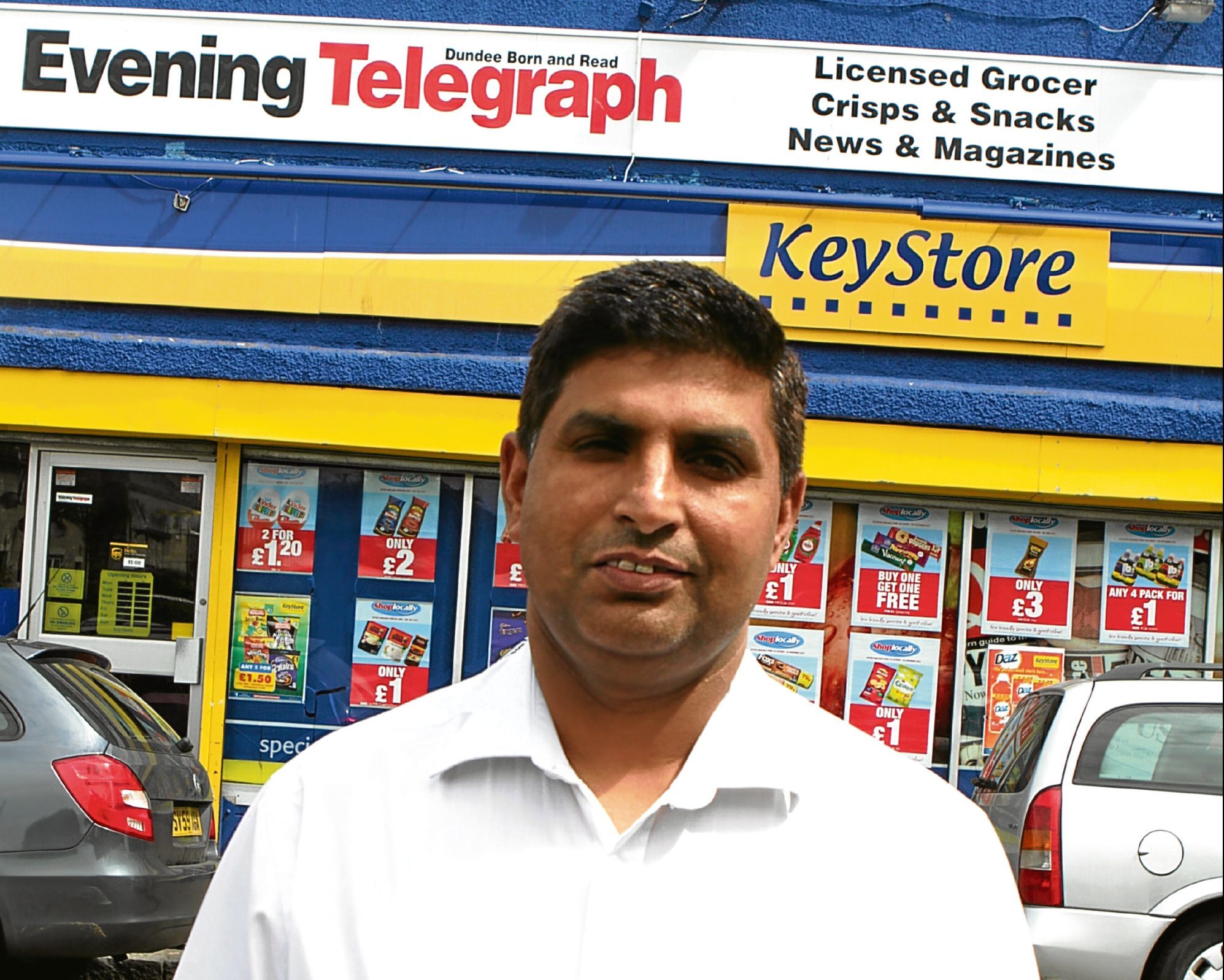 "I BELIEVE 100% that prices will go up."
That was the stark warning today from the owner of one chain of Dundee corner shops in the wake of Britain's vote to leave the EU.
This week, online supermarket Ocado claimed that prices in the big stores could surge as the dropping value of the pound is passed on to customers.
And that feeling has been reflected among many local shopkeepers in Dundee, who are concerned that they'll have to pass any extra costs on to those who buy their products.
It comes just a few weeks after the Tele told how a group of Asian retailers in the city are growing ever- fearful about the future of their businesses due to factors like supermarket competition.
Mohammad Adrees, 43, who owns three KeyStore shops across the city, is among those echoing the views of chiefs at Ocado.
He told the Tele: "I believe 100% that prices will go up in the event of leaving the EU. I have been discussing this with a lot of our regular customers each day and most people who come in have mentioned it in some way. People seem very worried about this.
"I don't think anyone had these implications properly explained before the vote and now the country is realising how wrong this is.
"Overall I think the prices of most products will have to increase, especially dairy products and the various drinks, anything that comes from outside the UK originally, which is most of the stock.
"It is difficult to estimate exactly how much the increase will be, as it will depend on the wider economy, how many big businesses pull out of the UK and how much the pound sinks. But many small shop owners and members of the public are really worrying about this now."
Khalid Mahmood, 53, owner of the Fairdeal store in Ballindean Road, agreed. He said: "I've no doubt that it is better for us to stay together with the EU.
"Prices will definitely be inflated for us, which will really affect our business. I think that everything will go up across the board but it's too early to tell by how much."
But some shopkeepers have chosen to remain optimistic in the wake of the vote — including Alfie Hayat, who runs a shop at Happyhillock.
He said: "I don't think prices will increase much at all. Everyone is going to want to keep their turnover up and it will create more competition between businesses.
"Knowing that the public will be spending less with their shop means shops will be trying to keep prices down to keep customers coming in."
Meanwhile, Lidl, which has four supermarkets across Dundee, insists it's committed to keeping its stores going and prices low.
A spokesman said: "The process of exiting the European Union will take a long time, so it is very much business as usual.
"We have established a dedicated taskforce both here in the UK and at our international office, so we are very well prepared.
"As a British business with German roots, we are part of a bigger retail network with a presence in 29 European and non-EU countries.
"We will continue to invest in our UK expansion plans for new stores, new warehouses and new jobs, serving our customers with the best quality products at the best prices."
Traders' groups are awaiting further political developments before they can clearly assess the impact on their members.
Paul Smith, chairman of Lochee Traders' Association, said: "As small businesses, we can't tell until we find out what the exit strategy is.
"It's a very unknown quantity at this stage."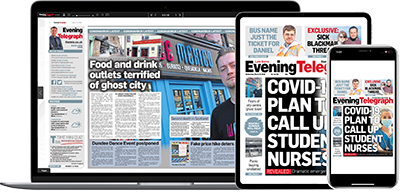 Help support quality local journalism … become a digital subscriber to the Evening Telegraph
For as little as £5.99 a month you can access all of our content, including Premium articles.
Subscribe