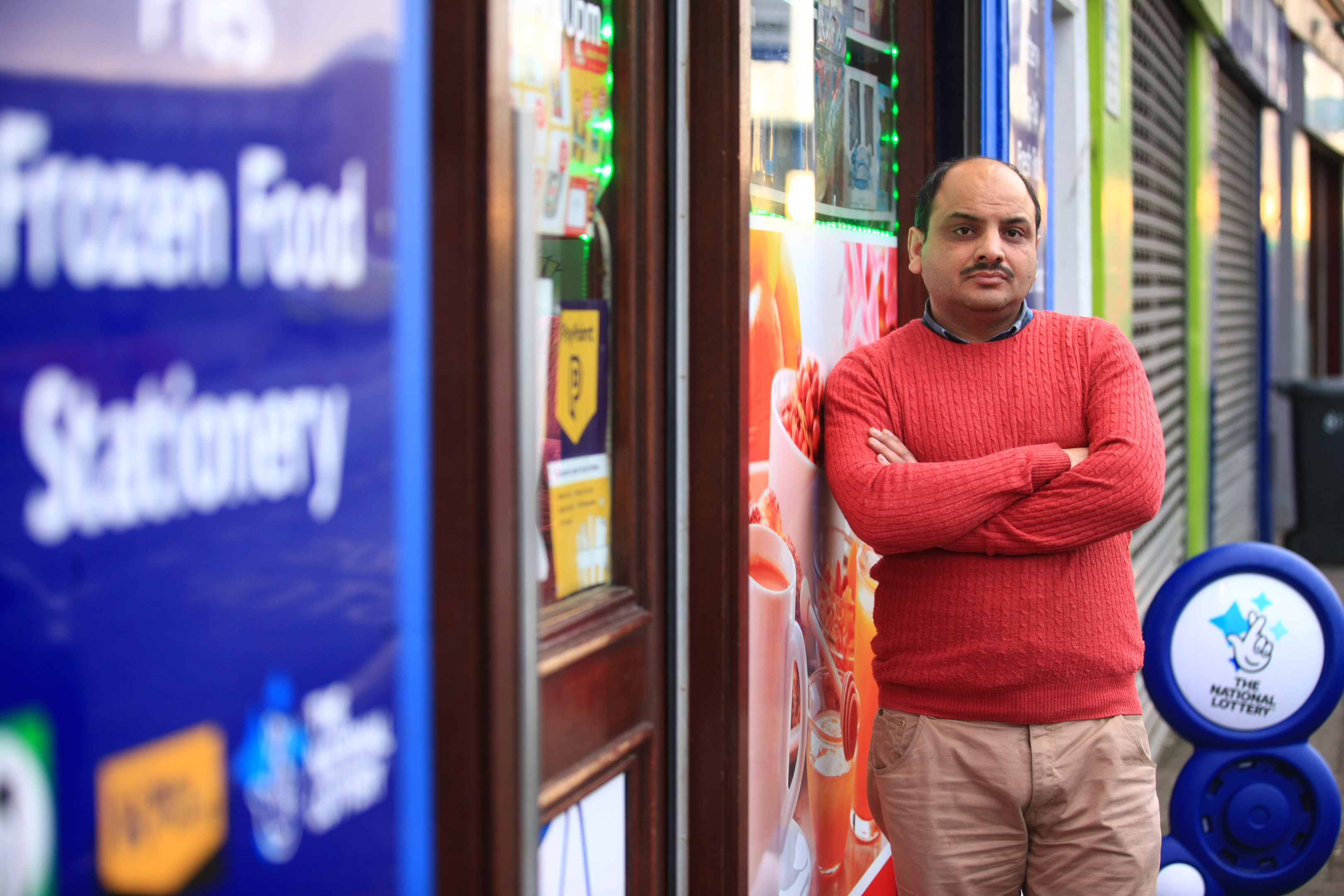 A shopkeeper has said he feared he might never see his wife and children again after a robber grabbed him by the throat and threatened him with a screwdriver.
Hassan Majid, 34, was in his NC News Centre shop in Strathmartine Road on Saturday when the incident occurred.
He said: "It was absolutely terrifying — for a while I really thought my last moment had come. I was scared I wouldn't see my family again."
The robber burst into his shop at 3.45pm and grabbed him by the throat, shoved a knife into his chest and pushed him to the ground.
After being thrown to the ground, he blacked out. When he came to, he managed to grab his phone to contact the police and the man ran away.
He said: "I have never been so scared. I didn't know what the man was going to do. I was so shaken and afraid, I couldn't see if he had taken anything from the shop.
"I've lived and worked in this area for 10 years and nothing like this has ever happened to me before. Although I have reopened my shop I am petrified something like this could happen again.
"When I'm in bed every time I close my eyes I see it happening all over again. It's awful that things like this are happening in Dundee. I hope the police catch this man soon. I'm really scared this could happen again."
The incident was the second raid on a newsagents in Dundee in just over 24 hours and the third since the start of the year. On Friday afternoon, two thieves raided Masterton's Newsagent, at the junction of Arklay Street and Clepington Road, while the shopkeepers were at afternoon prayers.
On January 5, a masked man made off with the cash register from Graham Street News after threatening two staff members with a weapon. Police returned to the scene last week to if passersby could provide any further information.
A police spokesman said officers were investigating Saturday's incident.
He said: "The male responsible is described as white, male, around 40 years of age, 5ft 8in with short dark shaved hair. No persons were injured as a result of this crime.
"Anyone who may have seen the described male in the area around the time of the incident or has any information regarding the crime is urged to contact us on 101."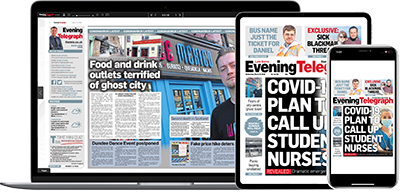 Help support quality local journalism … become a digital subscriber to the Evening Telegraph
Subscribe