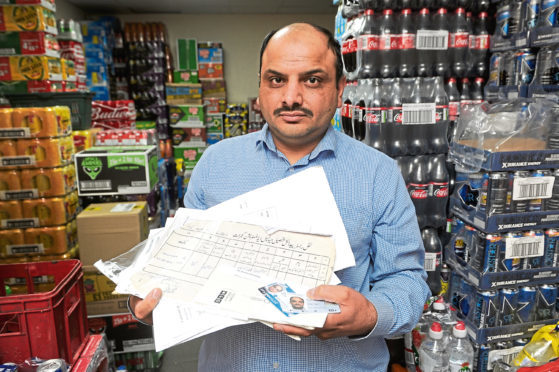 A Dundee businessman's bid to renew his passport has been denied because authorities do not believe he is related to his dead father.
Hassan Majid Mirza has been in conflict with the UK Government for six years as he tries to get a new travel document that will allow him to visit his children in Pakistan.
The 35-year-old has not seen the youngsters, aged 10 and 14, since he moved to the UK permanently seven years ago. He was unable to travel home for his father's funeral in 2013.
Despite having submitted more than 30 documents to prove his identity and already having been given a passport which expired in 2009, the Passport Office has rejected three applications for renewal.
The latest refusal letter states he has been "unable to provide non-contemporaneous historical documentation to establish the relationship between Mr Mirza's claimed father as well as his identity". In a series of letters, the Passport Office refers to Mr Mirza being issued his documentation in 1999, but says a photocopy he provided because he lost the original is unacceptable.
He said: "I had a British passport which expired. I must have had the right paperwork for them to issue it in the first place.
"I will be staying here and working here, but I want to be able to visit my family on a regular basis. If I am living here illegally then arrest me and send me back."
In the back room of his shop, Mr Mirza has a trolley of documents he has produced for the authorities, including his original birth certificate in Urdu and a copy in English, a Pakistani ID card, his marriage certificate and a copy of a Land Registry document in Pakistan.
His wife suffers from diabetes and he said he wants to be able to visit more often to help look after the children.
Mr Mirza, who used to own the News Centre shop on Strathmartine Road and now works at Fairdeal on Ballindean Road, estimates he has spent a total of £20,000 on applications and legal support.
Dundee East MP Stewart Hosie has raised Mr Mirza's case with ministers in the UK Government's immigration team.
A Home Office spokesman said: "Her Majesty's Passport Office will not issue a passport until all checks to confirm nationality and identity have been satisfactorily completed."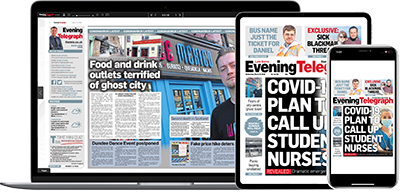 Help support quality local journalism … become a digital subscriber to the Evening Telegraph
For as little as £5.99 a month you can access all of our content, including Premium articles.
Subscribe