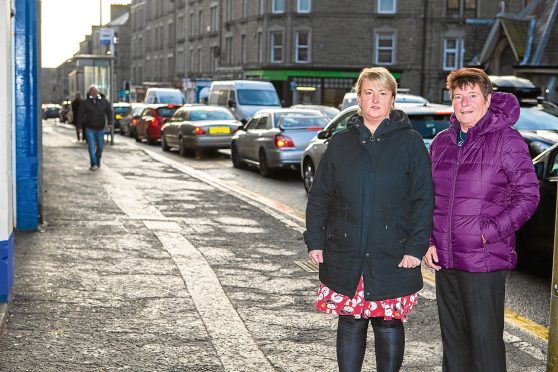 Shop owners in Stobswell are bracing themselves for another fortnight of roadworks which they fear will put more strain on their businesses.
Albert Street, between Dura Street and Cardean Street, will be shut for two weeks in the new year for construction work on the footways.
The work is being carried out by Dundee City Council and will start on Monday January 22.
The street is populated with small businesses which rely on the passing trade of motorists, pedestrians and bus passengers.
But the forthcoming road closure means many potential customers will be diverted away from the street.
And business owners claim they often know nothing about planned closures until work begins.
Elaine McDade, 48, manager of Goodfellow and Steven Bakery at the top of Albert Street, said: "We are never told anything — the roadworks just appear.
"It affects the buses. If people can't get on and off the buses or parked across the road, it affects us."
Mustapha Aoubala, 55, who owns the Marrakesh takeaway, said: "There is work going on here two or three times a year.
"I've been told nothing about any work by the council."
Mustapha said work should be coordinated to be carried out at the same time rather than the road being closed two or three times a year, adding: "It's too much for small businesses."
Joyce Lyon, 55, manageress of Clark's Bakers, was surprised to be told about the work.
"It will definitely affect people's businesses," she said.
"We've not been told about anything happening. The last time the road was shut for 13 weeks.
"Will it be two weeks? Two weeks always turns into four or six."
A city council spokesman said: "These are part of an ongoing improvement programme and details for drivers will be released in the run-up to the works starting."
Meanwhile, Old Glamis Road, from Fairmuir Road to Clepington Road, will be closed southbound from Monday January 29 for three weeks for water main works.
Gray's Lane, in Lochee, is currently closed between Whorterbank and High Street for water works.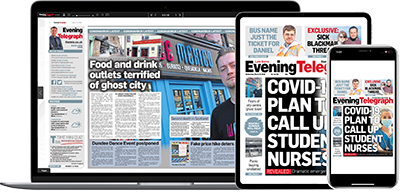 Help support quality local journalism … become a digital subscriber to the Evening Telegraph
Subscribe