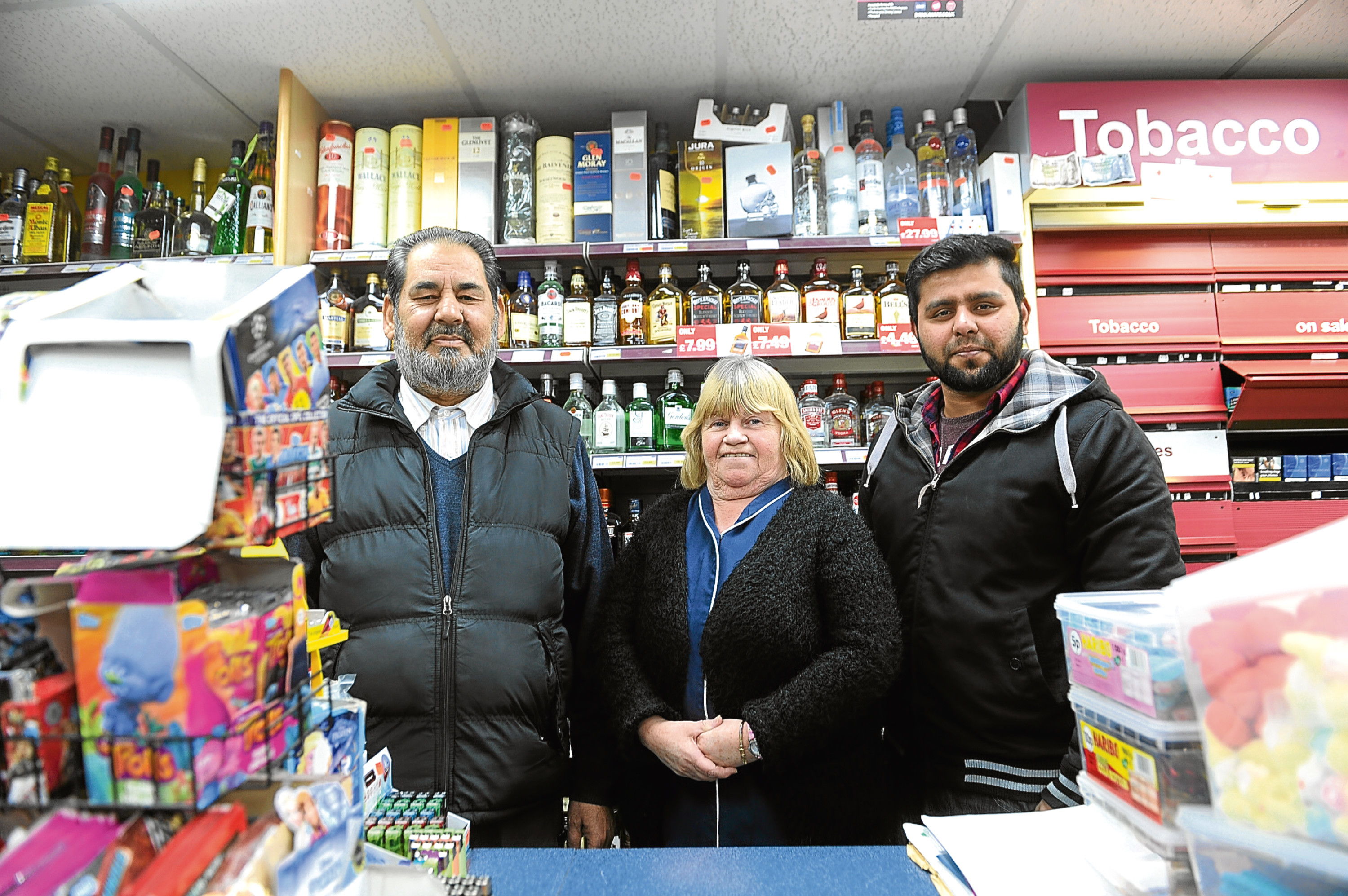 A newsagent in Dundee has introduced a ban on serving youngsters during school hours after a gang of kids terrorised customers and staff.
Customers at the Premier Huntly Supermarket in Douglas have been attacked with missiles and subjected to verbal abuse from kids as young as 14, according to shop assistant Lorraine Anderson.
The store has now introduced a policy which means children will no longer be served during school hours.
Lorraine, 62, said the move had proved effective.
She added that work which had been carried out with local police officers had gone a long way towards reducing the number of incidents.
Lorraine said the store had been subjected to problems on a daily basis — with the situation "escalating" when kids began climbing on to the shop roof.
She said: "There has been an issue with kids who don't go to school on a daily basis. They'd be in uniform but would stand outside the shop from 9am until school came out. Kids would distract staff after coming into the store and steal items including bottles of juice.
"They would climb up on the shop roof and neighbouring buildings to throw the missiles at people."
But Lorraine said there had been a marked improvement since the ban on serving youngsters during school time was introduced.
She added: "As well as introducing the new measures, we've also worked closely with the police."
Store owner Amer Naveed said: "We had an issue with a rowdy teenage gang but the new store policy has been a great success.
"The number of patrols by police officers has been greatly welcomed and communication links with the school have also worked well."
A Dundee City Council spokesman said: "We encourage pupils across the city to be good neighbours, affirming our commitment to promoting positive, two-way communications between the communities and schools. Any issues brought to the attention of schools are investigated and any appropriate action is taken."
A spokeswoman for Police Scotland said: "Officers have been working closely with local shops and regularly carry out patrols after reports of anti-social behaviour in the area.
"This kind of behaviour is not acceptable and will not be tolerated by Tayside Division.
"That said, the vast majority of children do not become involved in crime or anti-sociable behaviour but channel their energies into other interests and hobbies."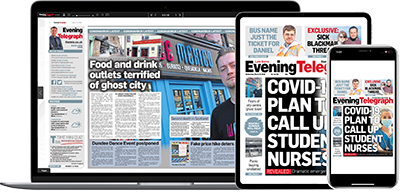 Help support quality local journalism … become a digital subscriber to the Evening Telegraph
For as little as £5.99 a month you can access all of our content, including Premium articles.
Subscribe