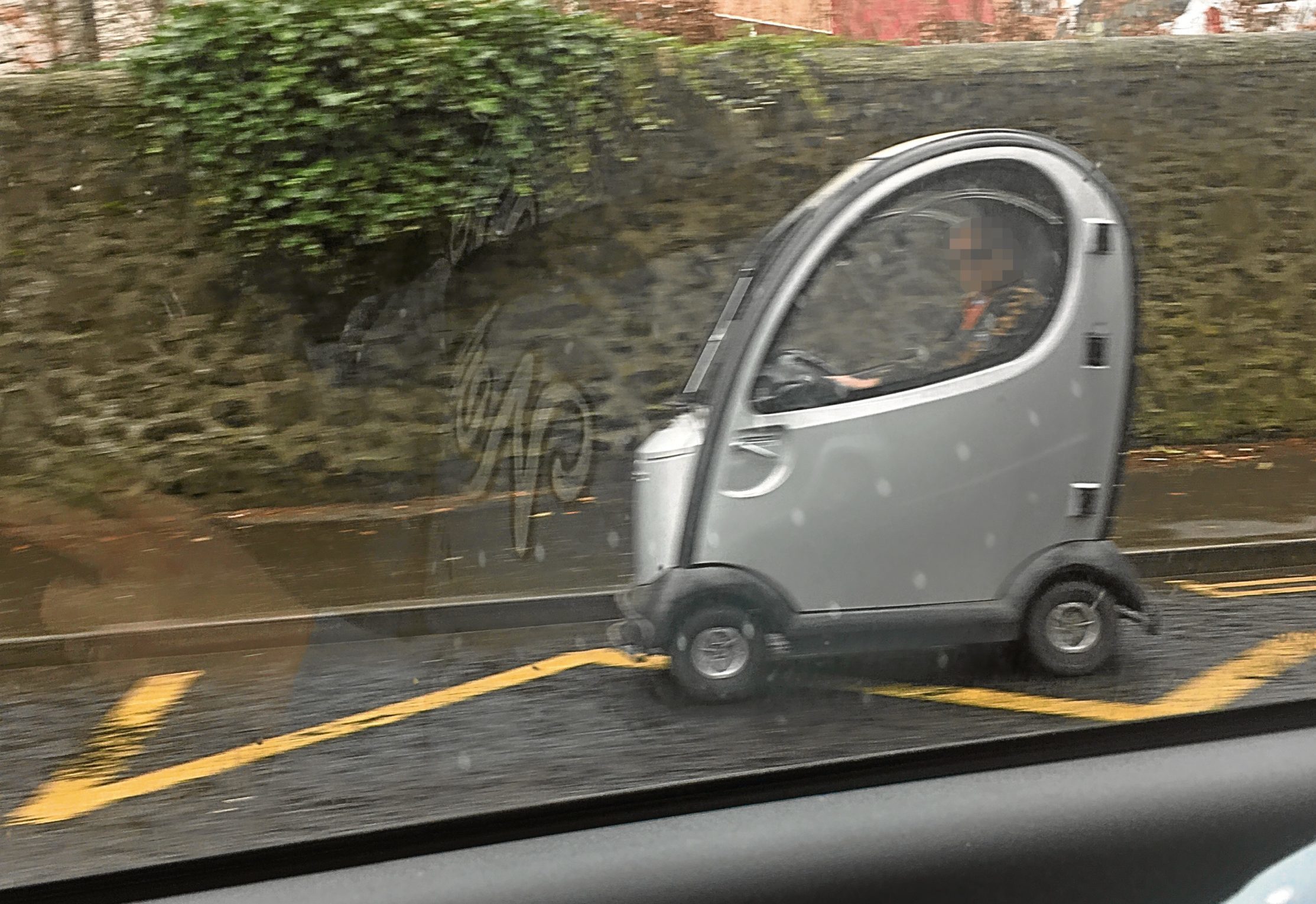 Shocking images have emerged of a Dundee mobility scooter user driving towards the oncoming traffic.
Calls were made for people driving on the road — irrelevant of the vehicle — to "obey the rule".
The silver scooter can be seen heading towards traffic on Claypotts Road in Broughty Ferry.
The incident, which took place near Grove Academy, was captured on camera by a car passenger heading in the same direction.
The person, who contacted the Tele, said someone could have been seriously injured or killed in the incident, believed to have happened on Friday night.
He said: "The mobility scooter user was holding up traffic and was causing drivers to move onto the opposite side of the road to safely move past him.
"The guy's actions were extremely dangerous — someone could have been seriously hurt or killed in this incident."
Broughty Ferry community council communications officer Neil Cooney said more clarity was needed in establishing if these vehicles were "roadworthy".
He said: "They need to obey the rules of the road like every other road user.
"Driving on the wrong side of the road is not only endangering himself, but other road users as well.
"We've seen incidents like this before and it'd be great to establish with the police what vehicles are roadworthy and what ones aren't."
Hugh Bladon, 75, a founding member of the Alliance of British Drivers, said: "Firstly I don't think it is advisable to drive these things on the road particularly at night.
"Some of these vehicles are road-worthy — there might have been exceptional circumstances as to why he accessed the road.
"You hear of cars going the wrong way down streets and at the end of the day it is the responsibility of the driver to remain vigilant."
VIDEO: Watch the 'scary' near-miss with mobility scooter on Kingsway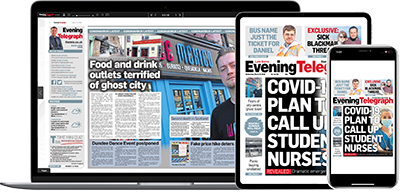 Help support quality local journalism … become a digital subscriber to the Evening Telegraph
For as little as £5.99 a month you can access all of our content, including Premium articles.
Subscribe