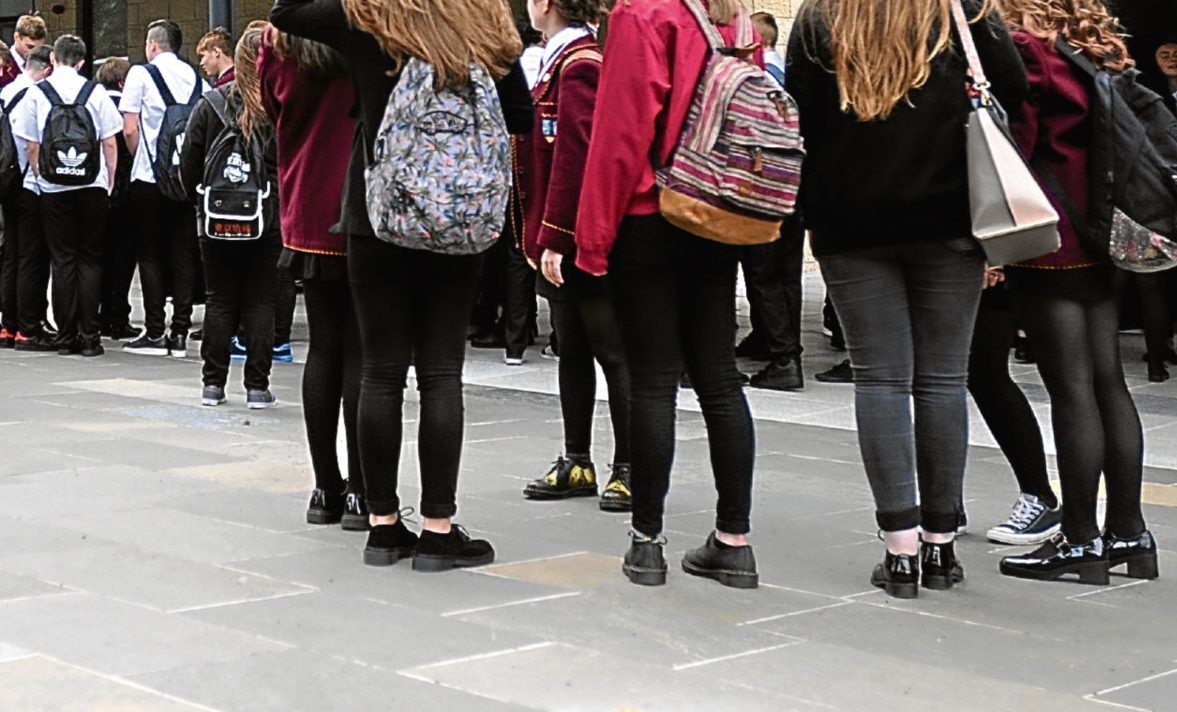 St John's RC High has been named as the most desirable school in Dundee among parents.
Figures obtained by the Tele show that the Harefield Road academy received 91 placing requests in the last two years — the most of any primary or secondary school in the city.
Parents have the right to submit a placing request to Dundee City Council if they want a child to attend a specific school, even if they live outside its catchment zone.
An average of 14 requests a week were submitted to the local authority by parents wanting to send their kids to schools outside their area.
Harris Academy was the second most sought-after secondary school with 84 placing requests, while Morgan Academy was third with 71.
The least-requested secondary was Baldragon Academy in Strathmartine, which received 21 placing requests.
A total of 1,469 requests were made by parents for their children to attend primary or secondary schools outside their catchment areas between 2015/16 and 2016/17.
Graham McKay, chairman of Harris Academy Parent Council, said he was "delighted" that so many parents were applying to have their children attend the school.
He said: "It's good to see Harris is such a popular school for parents to send their children."
Mr McKay said there could be a number of reasons why parents choose Harris over other schools in the city.
He said: "Historically, Harris has always been an easy school to access — it's very close to the university and it's close to Menzieshill.
"Harris also has a very good reputation, as it continues to show in published statistics both locally and nationally each year."
Primary schools were inundated with placing request — receiving a total of 1,029 from parents in the last two years.
The most popular primary school was St Joseph's in the West End, which received 54 requests in the last two years, followed by Camperdown Primary with 50 and Clepington Primary with 47.
The least-requested primary across the city was St Andrew's in St Mary's — requested a total of 12 times in two years by city parents.
Children and family services convener Councillor Stewart Hunter said there were a number of reasons behind parents making placing requests to the council.
He said: "There are many reasons why parents put in placing requests. It could be that they have moved out of the area but want their child to go to the same school as their friends.
"They may also do it for childcare reasons — if the school is close to a relative or a childminder who will be looking after the child after school.
"Some of our schools have long traditions. Parents like to send their children to the school they went to and perhaps even several generations have gone to."
Mr Hunter added: "Parents have a legal right to send their child to any school that they want.
"If there is a space we have to accept it and in most cases we can. However, there are times when we have to refuse and parents will have to send their child to their catchment school.
"I am confident that whichever school a parent chooses, their child will get a good education."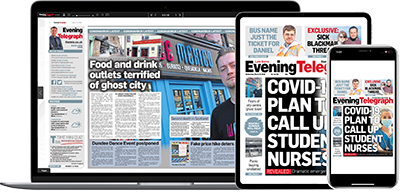 Help support quality local journalism … become a digital subscriber to the Evening Telegraph
Subscribe