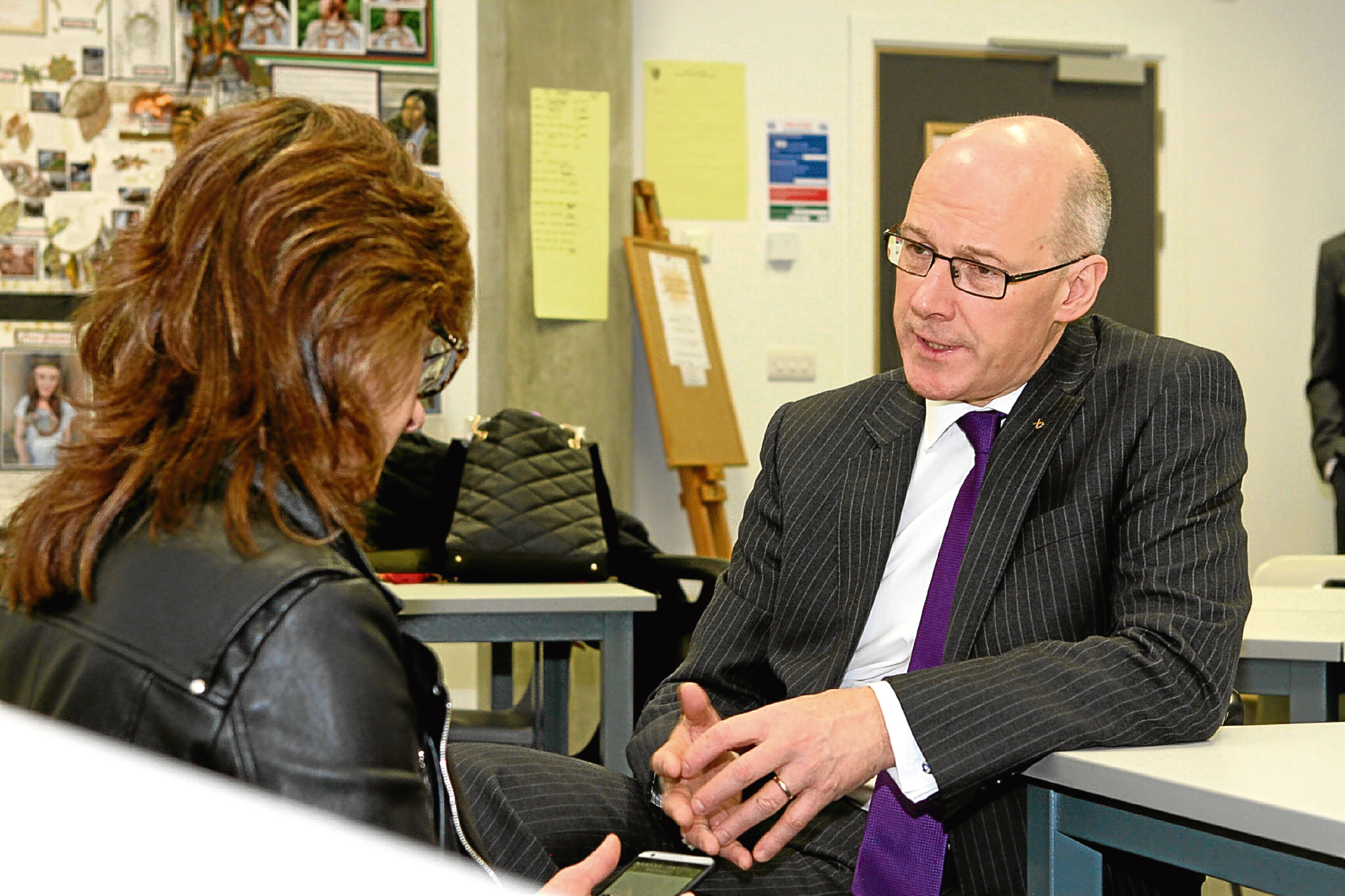 Children in some of Dundee's most deprived areas will benefit most from a share of a £100 million pot of money earmarked for Scottish schools.
Deputy First Minister John Swinney spoke to the Tele exclusively on his trip to the City of Discovery, where he officially opened the £31m Harris Academy in his role as education secretary.
He praised the new school during his visit and said that proposed council tax reform in Scotland would see around £100m ploughed back into the nation's schools.
Mr Swinney confirmed some of this cash will be put towards schools in the city.
He told the Tele: "It is too early to say how much money will come to Dundee today but, undoubtedly, money will come to the city.
"The distribution of funding will be in keeping with levels of deprivation.
"We want to ensure that people in Scotland living in the most deprivation will benefit.
"This is to be done by looking at free school meals eligibility.
"That way we can ensure that the funding goes where it is needed most.
"Money will be allocated to Dundee schools on that basis.
"We are aware that there are high levels of deprivation in the city and money will be targeted where it is needed."
He said that Scotland's finance minister, Derek Mackay, will release more information about what is planned when he publishes his budget on December 15.
He said Mr Mackay (left) would have the final say on the budget allocation.
Mr Swinney also spoke about the agreement to move some tax decisions north of the border.
Following that agreement there have been calls for Scottish Government tax jobs to come to Dundee.
He said the Scottish Government looks for every opportunity to evenly distribute civil service jobs around the country. He said he believed planned changes would have a minimal impact on jobs and services in Dundee.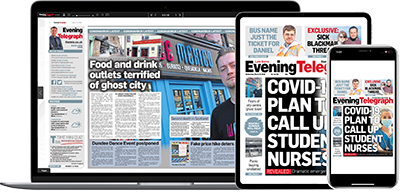 Help support quality local journalism … become a digital subscriber to the Evening Telegraph
For as little as £5.99 a month you can access all of our content, including Premium articles.
Subscribe