Youngsters from Grove Academy pupil council and eco group took part in the Give Your Litter A Lift campaign as part of their work on waste reduction.
The pupil council has been surveying litter at the school and planning ways to reduce it.
Grove pupils will be attending the Dundee City Council litter prevention meeting on May 30 to help plan ways to reduce it in the community.
Give Your Litter A Lift, Take It Home is a national campaign aiming to clean up Scotland's roadsides.
With 88% of Scottish adults agreeing that roadside litter creates a negative impression of the country, the campaign aims to tackle the anti-social behaviour which is ruining the view for visitors and domestic road users alike.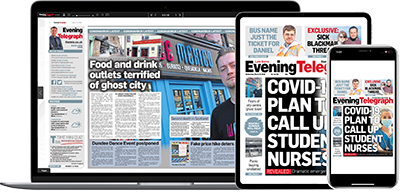 Help support quality local journalism … become a digital subscriber to the Evening Telegraph
For as little as £5.99 a month you can access all of our content, including Premium articles.
Subscribe