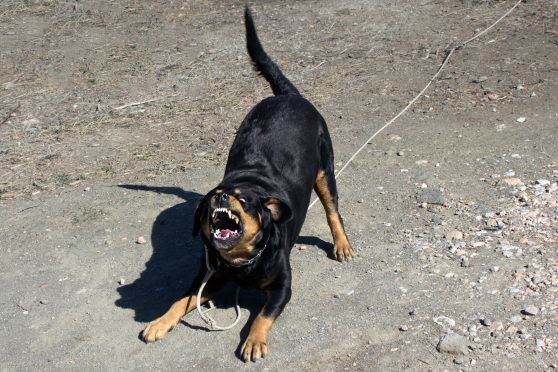 A Dundee schoolgirl savaged to death by two Rottweilers was attacked so viciously that she was decapitated, a Holyrood committee has heard.
John and Veronica Lynch said tighter controls were needed to stop others suffering the grim fate of their daughter Kellie.
The 11-year-old Our Lady's pupil had been walking the two dogs, which belonged to a family friend, on a holiday in Dunoon when they turned on her.
Following Kellie's death, the couple were instrumental in the creation of the Dangerous Dogs Act 1991 – which outlawed certain breeds – and the devolved Control of Dogs (Scotland) Act that followed in 2010.
The 2010 Act shifted the emphasis to "the deed, not the breed" and gave councils the power to punish owners.
However, at a sitting of the post-legislative scrutiny committee in Edinburgh, Veronica told legislators the 2010 law does not go far enough.
She said: "The injuries were such that when we went to see her we were not allowed to touch her. It wasn't until later we realised she had been decapitated.
"The best place to start is by putting all dogs on a lead in public places. You can see at a glance if the law is being broken.
"For larger breeds I would advocate for muzzles because of the size of their jaws and their power."
Veronica added that her son was attacked last winter by a Rottweiler while at work.
She told the committee: "Because of what happened to his sister he just could not face going through any more trauma.
"Thirty years on from Kellie's death we're still reading the same headlines. Nothing has changed but we have to get something done."
The committee also heard from Dundee mum Lisa Grady, whose daughter Rhianna Kidd was mauled by dogs in 2010.
The owner of the Rottweilers that attacked Rhianna was jailed and banned from keeping dogs.
However, another woman cleared over the incident went on to get another Rottweiler – despite admitting in court she "could not control those dogs".
She later surrendered the dog after the council intervened.
Lisa said: "There was an owner fully admitting she couldn't control these dogs but she went and got another one. That's clearly not a responsible owner.
"If (owners) all had to have a license it would make them be a bit more responsible."
The committee also heard from medical experts, vets, the National Association of Dog Wardens, the SSPCA and postal worker union the CWU.
Its conclusions could lead to the 2010 Act being updated.
A Tele investigation last year found that just one in 10 dangerous dog reports in Dundee resulted in enforcement action.
Locals shared concerns about dogs 594 times between 2014 and 2017, but the council issued only 59 dog control notices.
At least 172 people in Tayside were admitted to hospital with dog injuries in the same period, including at least 19 children.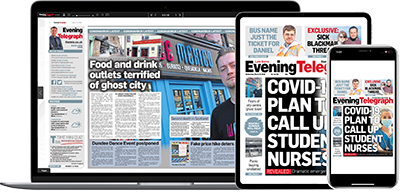 Help support quality local journalism … become a digital subscriber to the Evening Telegraph
For as little as £5.99 a month you can access all of our content, including Premium articles.
Subscribe