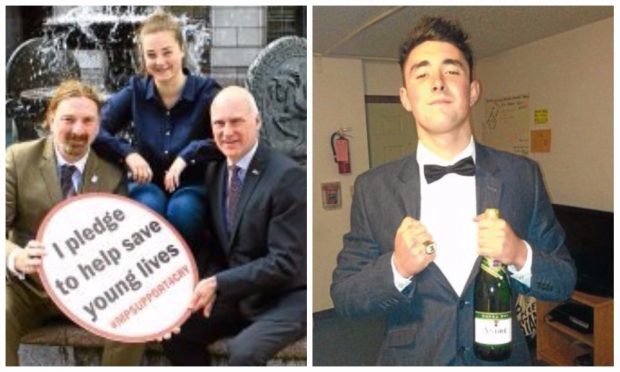 A Dundee schoolgirl is following in the footsteps of the Dalai Lama after being nominated to deliver a speech at Holyrood.
Harris Academy head girl and school champion Abby Lang has been put forward by deputy first minister John Swinney and Dundee East MSP Joe FitzPatrick to deliver the "Time for Reflection" speech at the Scottish Parliament.
It comes after the 17-year-old launched a bid to have cardiac screening in schools to prevent sudden cardiac death (SCD). Her campaign is in memory fellow Harris pupil Yusef Abubaker, who died from the condition at the age of 12.
Along with Mr Swinney and Mr FitzPatrick, Abby's initiative was also backed by well known figures including The View's Kyle Falconer, MPs Pete Wishart, Chris Law and Stewart Hosie, and heart health campaigner Peter McAvoy, whose son Pete also passed away from SCD at the age of 22.
Abby also met with health minister Shona Robison, to discuss the feasibility of introducing heart screenings in secondary schools.
Abby today told the Evening Telegraph that she "couldn't believe it" when she heard her name had been put forward.
She said: "I am absolutely honoured to be nominated to deliver the speech — especially when you consider the previous speakers.
"It is amazing to be nominated by the deputy first minister John Swinney and Joe FitzPatrick.
"I think this shows that you can take on a big project like this and make a real difference in your community."
The Time for Reflection is normally the first item of business at a meeting of the parliament each week.
A speaker is given the opportunity to give a four-minute speech.
Orators are predominantly representatives of Scotland's different faith groups.
The Dalai Lama and Nandi Mandela, the granddaughter of Nelson Mandela, have previously been chosen to deliver the speech.
Abby will also take part in the #4Pete Park Run, an event which aims to raise awareness of SCD, tomorrow.
The run, which will be held at Elliot Road playing fields, is open to all city primary and secondary schools.
It will raise money for the Peter McAvoy Memorial Fund and is also in memory of Yusef Abubaker.
Council leader John Alexander, who will be joining Abby, said: "The run will raise awareness of young sudden cardiac death.
"It will support those affected, and enable more young people to get screened."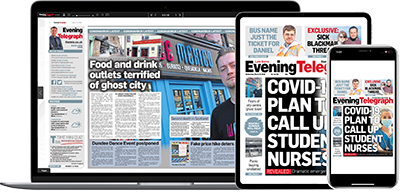 Help support quality local journalism … become a digital subscriber to the Evening Telegraph
Subscribe