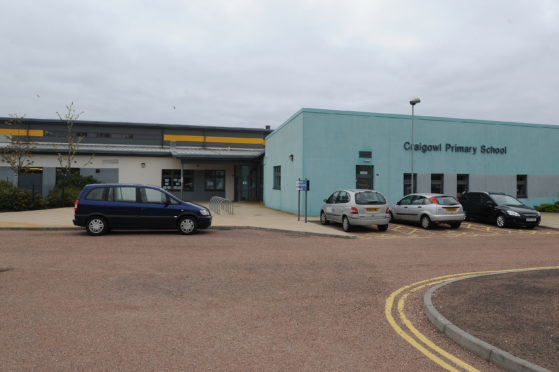 Pupils from a Dundee primary school have raised money to provide a new defibrillator outside a shop in St Mary's.
The fundraising effort was by children at Craigowl Primary.
Thanks to them, the defibrillator – which will be for public use – has been located outside the McColl's store on St Boswells Terrace.
Craigowl head teacher Euan Smith said he was proud of the children's efforts in raising the money.
"The children decided they wanted to provide this and set about raising funds," he said.
Local councillor Kevin Keenan said: "The children have done a great job in raising money.
"Defibrillators in public places for public use make a real difference and can save lives.
"I'd like to say very well done to the children for raising enough money to provide a defibrillator in this location. They've done a great job."