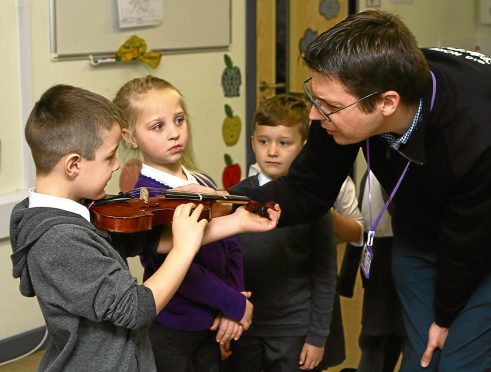 The top musicians of the future may well come from Dundee, thanks to a project that aims to boost kids' confidence through learning to play instruments.
Big Noise Douglas, which is run by Sistema Scotland, was launched in the city in September.
It will see hundreds of children benefit from access to free music lessons and it's hoped the programme will be "life-changing" for those taking part.
The programme is currently being enjoyed by P1-3 pupils at St Pius and Claypotts primary schools.
The Tele spoke to some of the pupils at St Pius RC Primary School in Douglas during one of their music sessions.
In the first sessions, the kids were introduced to instruments in the string section of an orchestra, including violin, viola, cello and double bass.
Pupils have been listening to music featuring the instruments and have also been creating their very own replicas.
Andy Thorn, team leader for Big Noise Douglas, said: "It is really great for the children to make their own instruments.
"Kids tend to love arts and crafts, so it is a fantastic way of learning while having fun making their own.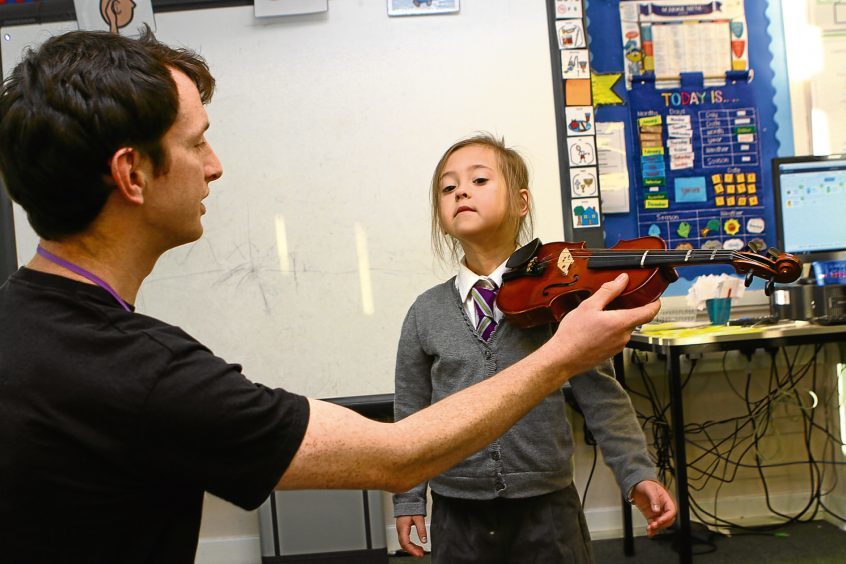 "Not only is it a fun and interactive activity, the children also have much more of an understanding of how fragile the instruments can be.
"We find that they gain a level of respect for them, which will be great for when they start using the real things."
The instruments have been created using cardboard and will be used by the pupils to create a "paper orchestra" in which all of the young musicians will use them to create different beats.
Andy said: "After all the instruments are completed, the kids will learn about how an orchestra is formed and even play in their own paper orchestra. They can create lots of different beats by tapping on the cardboard."
Seven-year-old Ollie Galloway, who is a P3 pupil at St Pius, said: "I have really enjoyed Andy teaching us about violins.
"We have listened to lots of music, which I liked.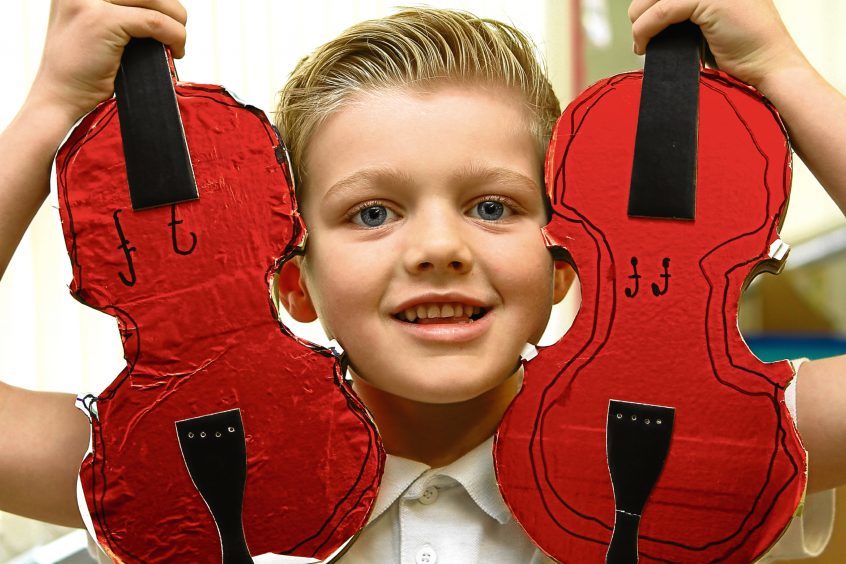 "My granddad plays in a band. I sometimes get to go and see his band play, which is cool.
"He lets me play his guitar and tries to teach me how to play it properly, so I would definitely like to learn violin too. My favourite part of making my own violin would be drawing all the lines and F-holes on the front."
Ollie also said that his favourite band is Mumford and Sons, who are renowned for their folk rock sound, which incorporates many string instruments.
Ava Campbell, seven, also spoke of having a musical influence at home.
She said: "My family love music, so we already have instruments.
"I have really loved making my own violin."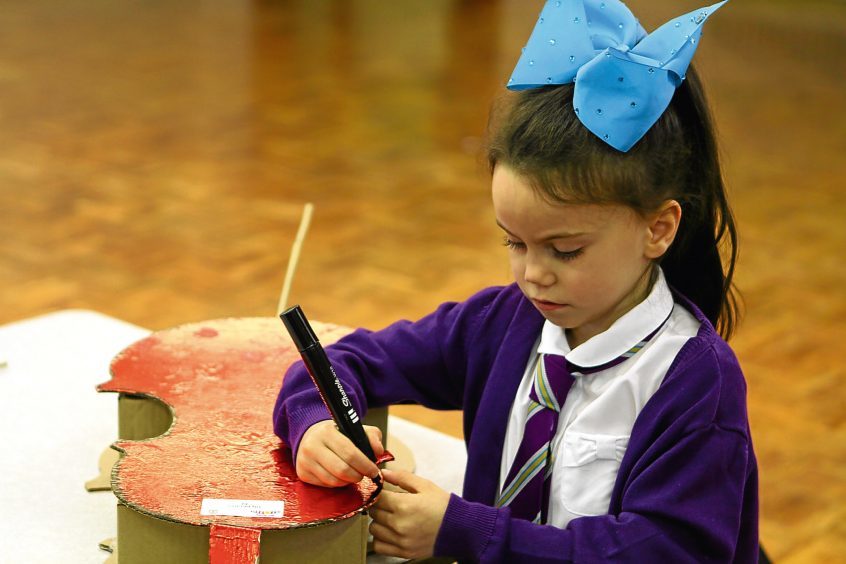 Teacher Alison Fraser said all the kids have been incredibly enthusiastic throughout the sessions.
She said: "All the kids have really loved Big Noise coming in.
"They are all very engaged with the lessons and have absolutely loved making their instruments — I think that has been their favourite part so far. The great part of the lessons is that they are gaining new skills, such as keeping the beat, while improving on their listening skills.
"These new skills can then be easily transferred to activities such as Scottish country dancing. It has been fantastic."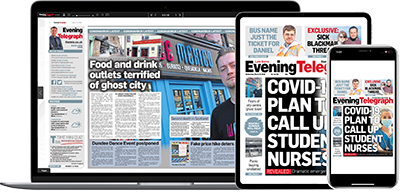 Help support quality local journalism … become a digital subscriber to the Evening Telegraph
Subscribe