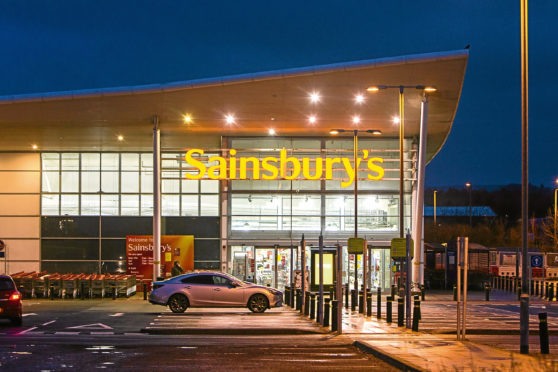 A Dundee supermarket is set to undergo a management shake-up — leading to fears over potential job losses.
Staff at Sainsbury's in Tom Johnston Road were called to a meeting yesterday to discuss a restructure of positions at the store.
The move was part of a nationwide consultation that will see thousands of staff given the choice of applying for the new roles, accepting a more junior position or facing redundancy consultation.
Although Sainsbury's says it is not its intention to reduce staff numbers at the Dundee store, fears have still been raised about the future of workers.
A source close to the store told the Tele: "There's a meeting taking place today about what's going on.
"From what we've been able to gather it's to do with the amount of managers.
"There might be quite a few people affected but we'll need to wait and see.
"I'm not sure exactly on the numbers but there's concern that they might have to take redundancy because of what they're doing."
Sainsbury's is attempting to cut costs and simplify its plans to save £500 million over the next three years.
This would see more than 2,000 store and office roles slashed across the country.
The Unite union, which represents more than 12,000 members working for Sainsbury's, said the jobs to be scrapped included team leader/store supervisor roles in all branches.
There would also be "major changes" to the department manager and deputy manager structure.
Simon Roberts, retail and operations director for Sainsbury's, said: "We're proposing a store management structure that will deliver best in class leadership and, in many cases, will offer an improved reward package for new management roles.
"The proposals will introduce a more efficient and effective structure, designed to meet the challenges of today's retail environment.
"They will deliver cost savings to be invested in our customer offer and in our colleagues as they continue to provide the very best service for our customers."
He added: "Our intention is not to reduce overall head count as a result of these proposals. I appreciate this will be a difficult time for those affected and we will fully support our people through these changes."
The news comes after Asda refused to rule out possible redundancies at its three city stores at Dundee West, Kirkton and Milton of Craigie.
Although it remains unclear how many workers could be affected, Asda management are currently believed to be speaking to staff about proposed changes. Tesco also announced in January that it would slash 1,700 shop floor roles across the UK.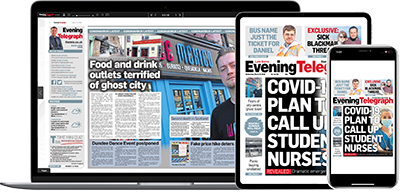 Help support quality local journalism … become a digital subscriber to the Evening Telegraph
For as little as £5.99 a month you can access all of our content, including Premium articles.
Subscribe