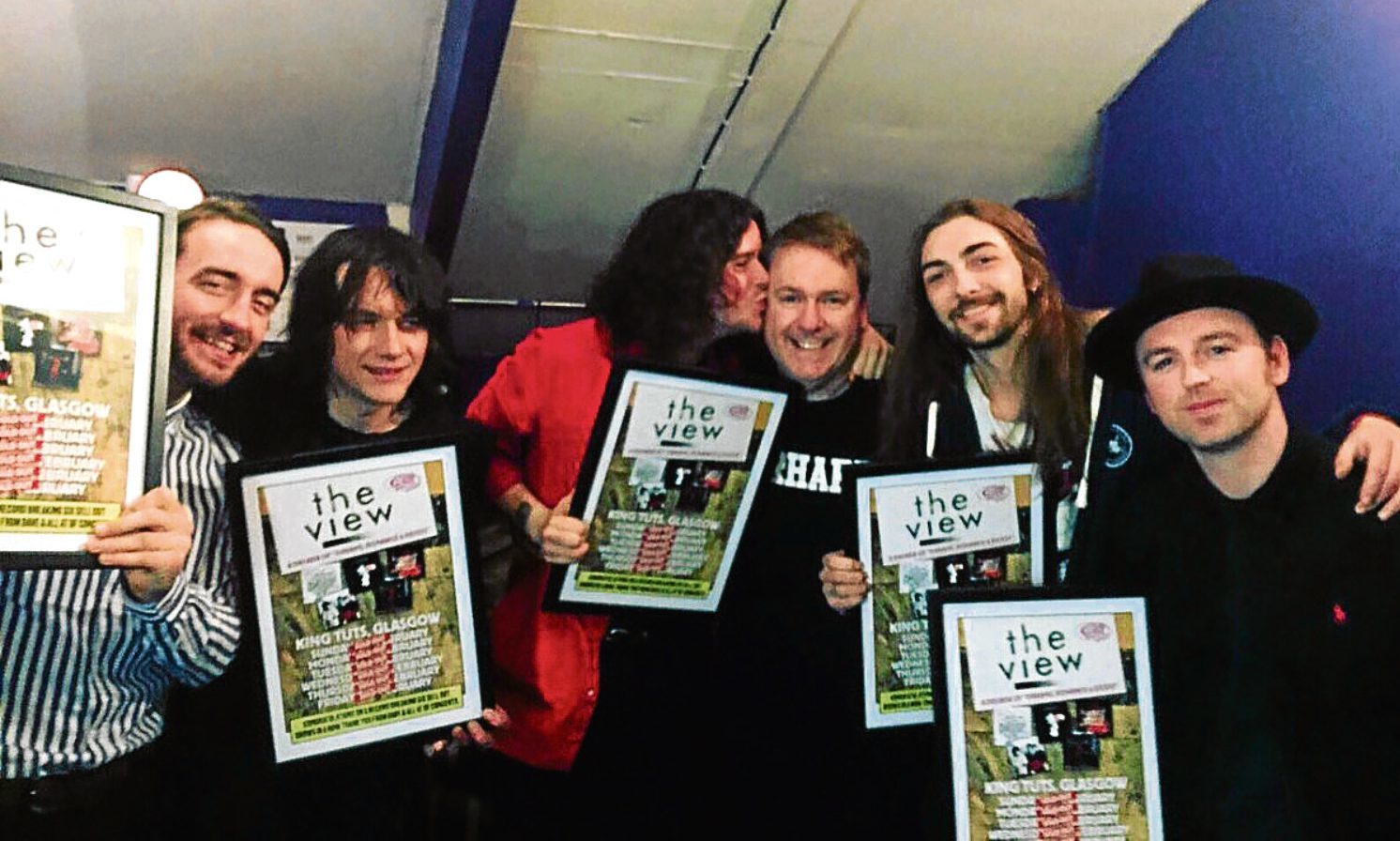 Dundee band The View have smashed a record at one of Scotland's leading gig venues.
The four-piece were honoured by King Tut's Wah Wah Hut in Glasgow after completing six consecutive sold-out shows there.
It took just 20 minutes for all six shows between February 19 and 24 to sell out.
The band are celebrating the 10th anniversary of their hit debut album Hats Off to the Buskers with a string of gigs across the UK.
They broke the record of five consecutive King Tut's sell-outs, set by fellow Scots Idlewild in 2008, and they are on course for even more packed-out shows.
Each member of the Dryburgh band was presented with a framed, commemorative poster by promoters DF Concerts in honour of their achievement.
Over the six nights, The View belted out the indie anthems that propelled them to fame, including Wasted Little DJs, Superstar Tradesman and Same Jeans.
The tagline of the gigs said the band would commemorate 10 years of "dreams, romance and excess" and showed their commitment to helping the Scottish music scene by handpicking a number of unsigned bands to support them.
Thrilled fans soaked up the intimate atmosphere of King Tut's before the band hit the road for further performances.
Alastair Brodie, owner of Groucho's record store in Dundee, hailed The View's achievements and impact on the city's music scene.
He said: "They've had a remarkable impact on music in this city.
"Until they came on the scene, Dundee chart acts were a bit thin on the ground.
"On stage they're electrifying. To have that kind of run at King Tut's is a huge achievement.
"King Tut's is the venue to play in Scotland asides from the Barrowlands for up-and-coming bands.
"They know what it's like and it was great to see them pick some local bands to support them.
"They've done a huge amount to encourage the music scene in Dundee and we've got a lot to thank them for."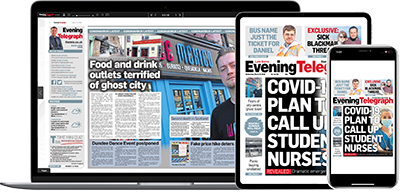 Help support quality local journalism … become a digital subscriber to the Evening Telegraph
Subscribe