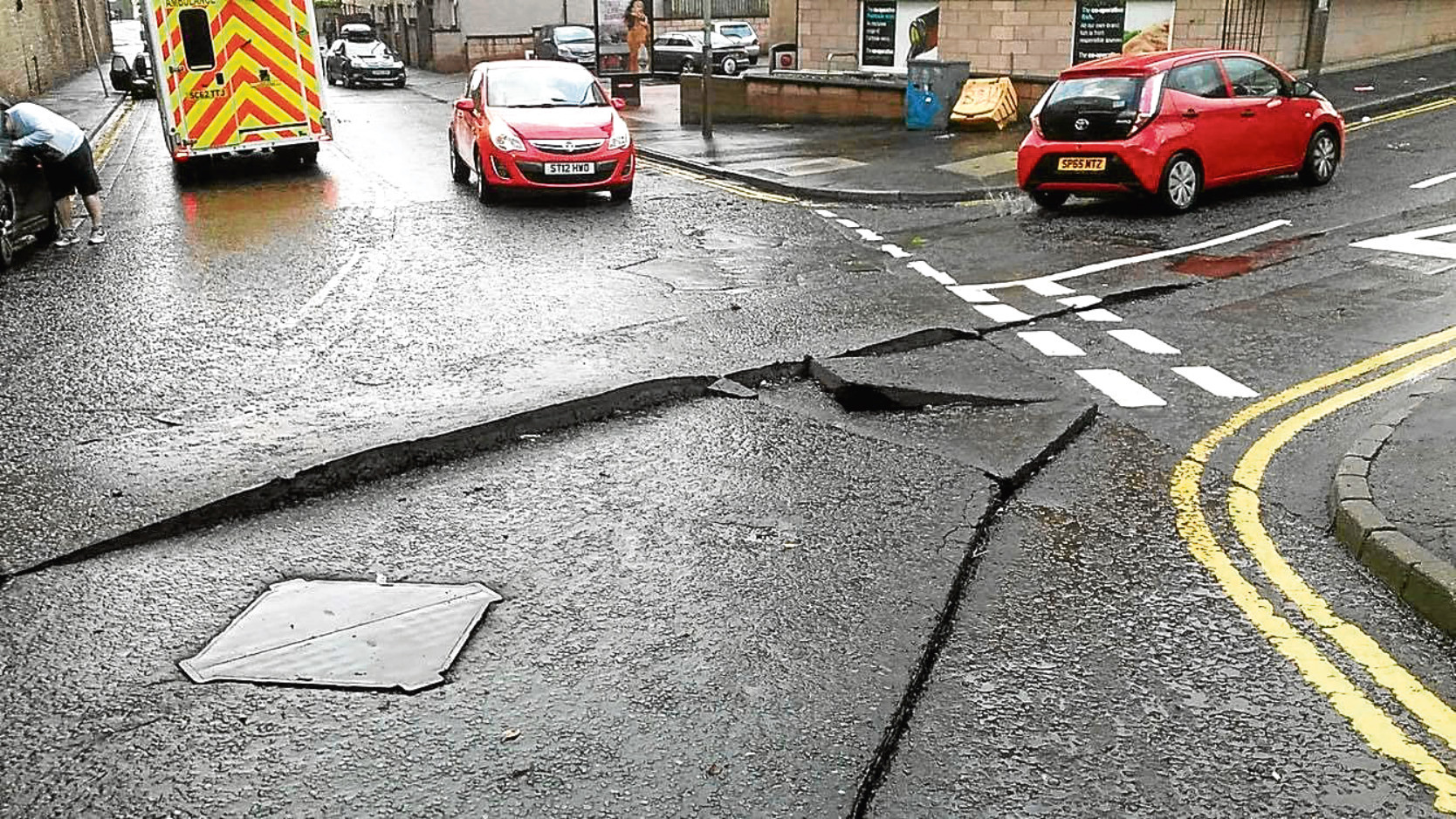 Part of a Dundee road was completely destroyed after Tayside was on the receiving end of nearly a fifth of its monthly rainfall in one hour.
A section of Polepark Road, at its junction with Edward Street in the West End, had to be cordoned off after the road surface was broken up and lifted by a lightning bolt yesterday.
Local councillor Fraser Macpherson said: "You can't drive over it — it's totally lifted.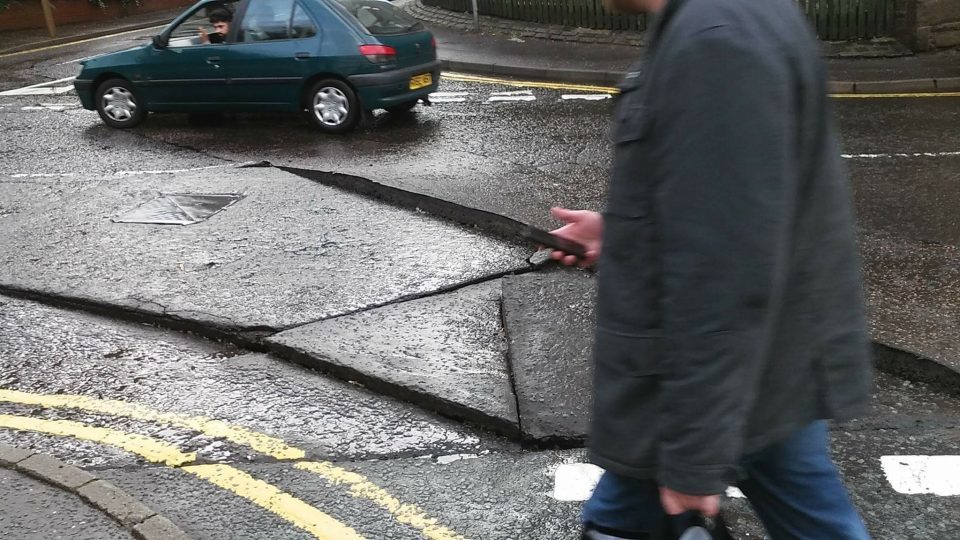 "It's at the junction with Edward Street and it means you can't turn into the road from Polepark Road and vice versa."
Bemused residents took to social media as they tried to work out how it had happened.
One said: "Can't believe the ground's lifted beside mine because of the rain."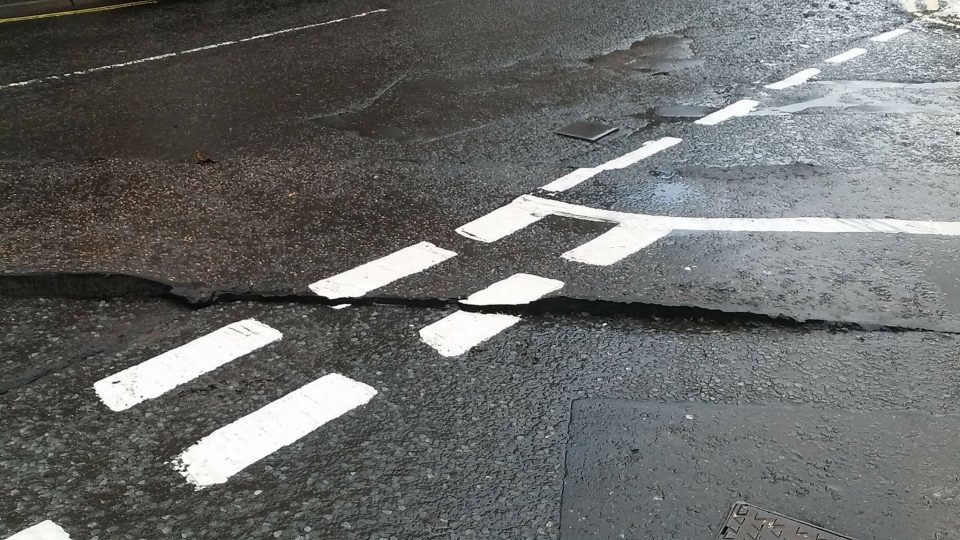 One witness said: "Me and a friend were coming out of the Co-op and we saw the electric bolt hit right in the middle of the street.
"It was pretty scary."
The heavy rain led to flooding in parts of the city. Large pools of water gathered in Riverside Drive as traffic made its way through.
One man caught a dramatic lightning strike on camera. A bolt can be seen striking a city centre church.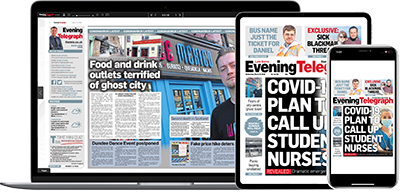 Help support quality local journalism … become a digital subscriber to the Evening Telegraph
Subscribe