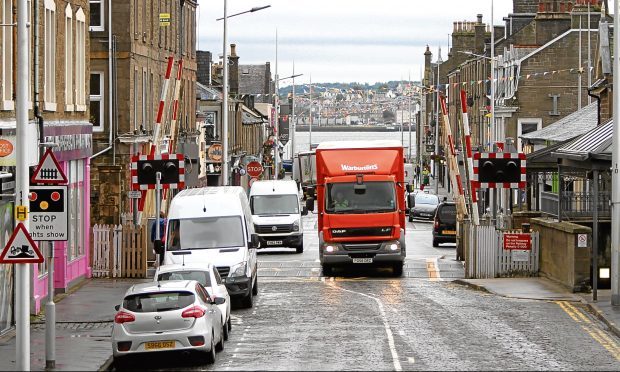 Part of a busy Dundee road will close for almost three months from next week.
Starting on Monday, Gray Street, at the junction of Queen Street and Brook Street, will shut for 11 weeks in order for work to be carried out at Broughty Ferry railway station.
Network Rail will begin improvement operations to platform one.
Motorists have been advised to plan ahead for the work, which could bring disruption to visitors, residents and rail users.
The Evening Telegraph previously reported on how 65 car parking spaces would be lost in Queen Street car park while the alterations take place.
Broughty Ferry Councillor Craig Duncan is pleased the "essential" work will be done, but urged motorists to plan ahead.
He said: "It's fairly essential work that's taking place.
"I'm glad it's being done, but I'm aware it will cause some disruption for people.
"They were originally wanting to close Gray Street and take up the Queen Street car park, but that's not going to happen.
"So, the positive thing is at least, it's not as disruptive as it could have been.
"As far as I am aware, they are working in the evening, so it really should not cause too much of a problem for people.
"But residents should still be aware of what Network Rail is doing.
"I was a bit alarmed when I heard about it at first, but there's all sorts of problems with people getting on and off, so it will be worth it."
Neil Cooney, from Broughty Ferry Community Council, added: "It's never good when these things are brought in, but it is quite crucial work that's being done.
"There's going to be an increase in rail services in Broughty Ferry in the future and will be at an hourly level which is completely revolutionary.
"So, of course this will be of benefit for the station, but with the understanding that it will cause minimal disruption for the residents.
"As far as I'm aware, this work is taking place in the evening, so it may not have too much of an impact on residents, but I don't know if you can say the same for rail passengers, so we'll have to wait to see."
Network Rail was approached for comment but had not responded at the time of going to press.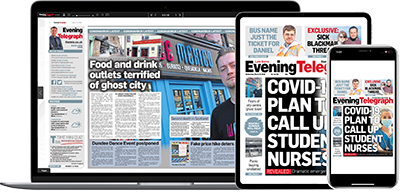 Help support quality local journalism … become a digital subscriber to the Evening Telegraph
Subscribe