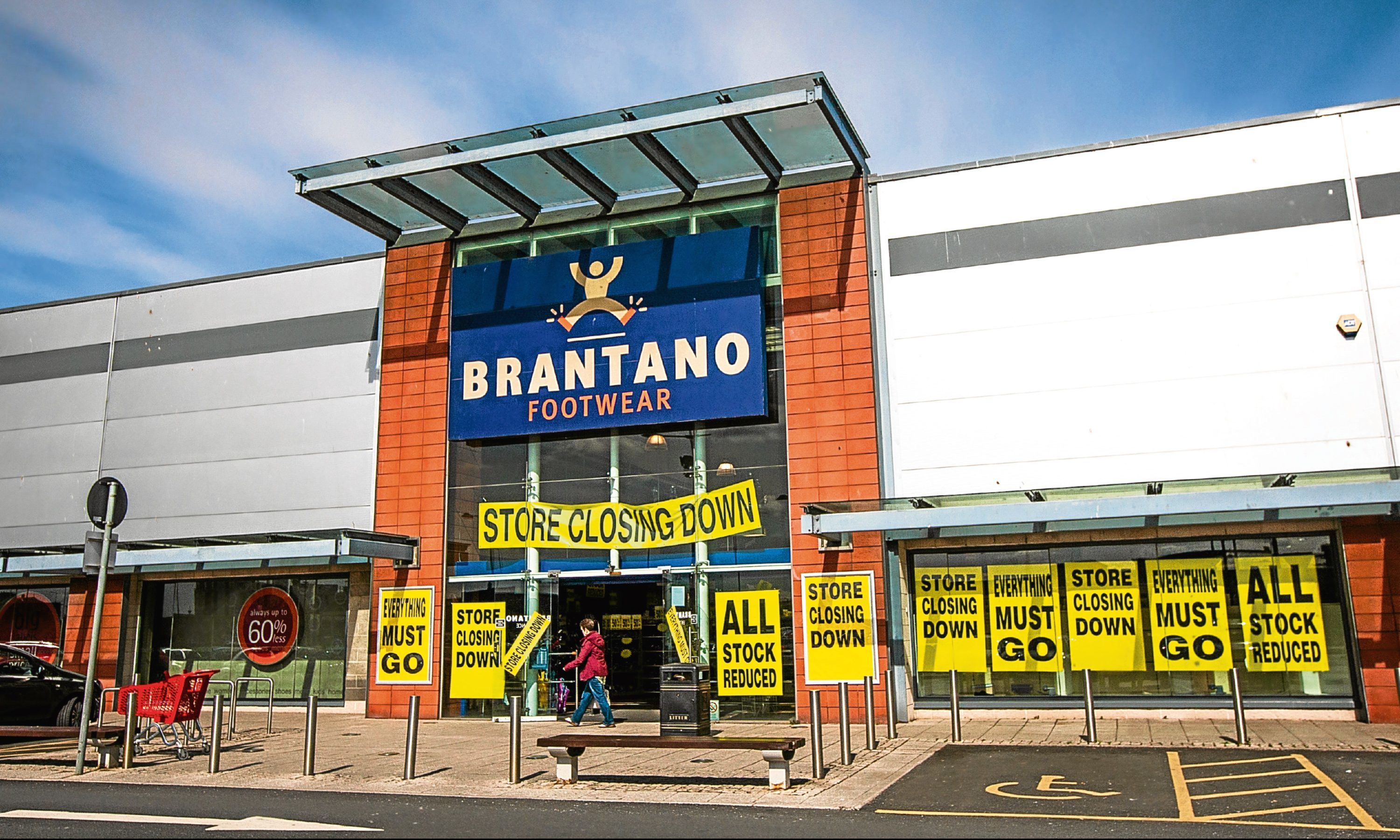 A major Dundee shoe store is to close — leaving "quite a gap" at one of the city's retail parks.
Brantano Footwear, based at Gallagher Retail Park near the city centre, went into administration on March 22 — with PwC appointed as administrators.
As a result, signs have been put up at the store warning that it is closing down and that all stock must go.
A closing date for the unit has yet to be announced.
Brantano's will continue to trade as normal while administrators search for a buyer of the business.
The store employs seven people.
Staff at the shop declined to comment on the closure.
It's the latest in a line of major retailers to shut up shop in the city.
Most recently, the Wellgate centre's biggest store, BHS, closed after the firm collapsed.
Alison Henderson, chairwoman of the Dundee and Angus Chamber of Commerce, said: "Losing a large retailer like Brantano leaves quite a gap in a small retail park like Gallagher and it's clear that contemporary shopping habits mean that consumers have to shoulder some responsibility when a business closes its doors.
"The retail sector, and our city centres in particular, have some difficult challenges ahead to stay profitable and appeal to shoppers, who are looking for convenience as shopping habits change.
"Having said that, the Gallagher Retail Park is very accessible, has a lot to offer and hopefully will not have a closed store in its site for too long."
It is the second time Brantano Retail Limited has gone into administration recently, having already been bailed out in February 2016.
Shoppers at the park today said it was vital that a new retailer was found for the unit.
Ashleigh Herd, 28, a sales assistant from Douglas, told the Tele: "It does of course matter what goes there, but I think anything is better than nothing.
"I only went in today because I saw the closing down sign. It's not really my style, but it's better for the whole retail park that there's a store there. It encourages others to stay."
Publican Zander May, 50, from Brechin, said: "It will still be a shame to lose a shoe shop of that size.
"It's tough for the retail industry at the moment, so another shop closing down isn't great."
Linda Melville, 56, a support team leader from Downfield, added: "Anywhere where there's empty retail space gives the area a feeling of being a bit neglected.
"I hope that doesn't happen here because this retail park doesn't feel neglected."
The chain has 73 stores and 64 concessions across the UK and employs 1,086 staff.
Tony Barrell, lead administrator at PwC, said the company had struggled in a "depressed and competitive" footwear market.
He added: "Regrettably, it's inevitable that there will be redundancies.
"Staff will be paid their arrears of wages and salaries, and will continue to be paid for their work while the business is in administration."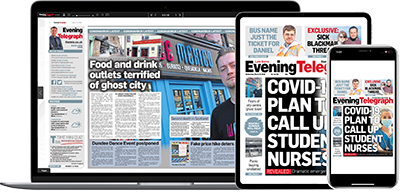 Help support quality local journalism … become a digital subscriber to the Evening Telegraph
Subscribe