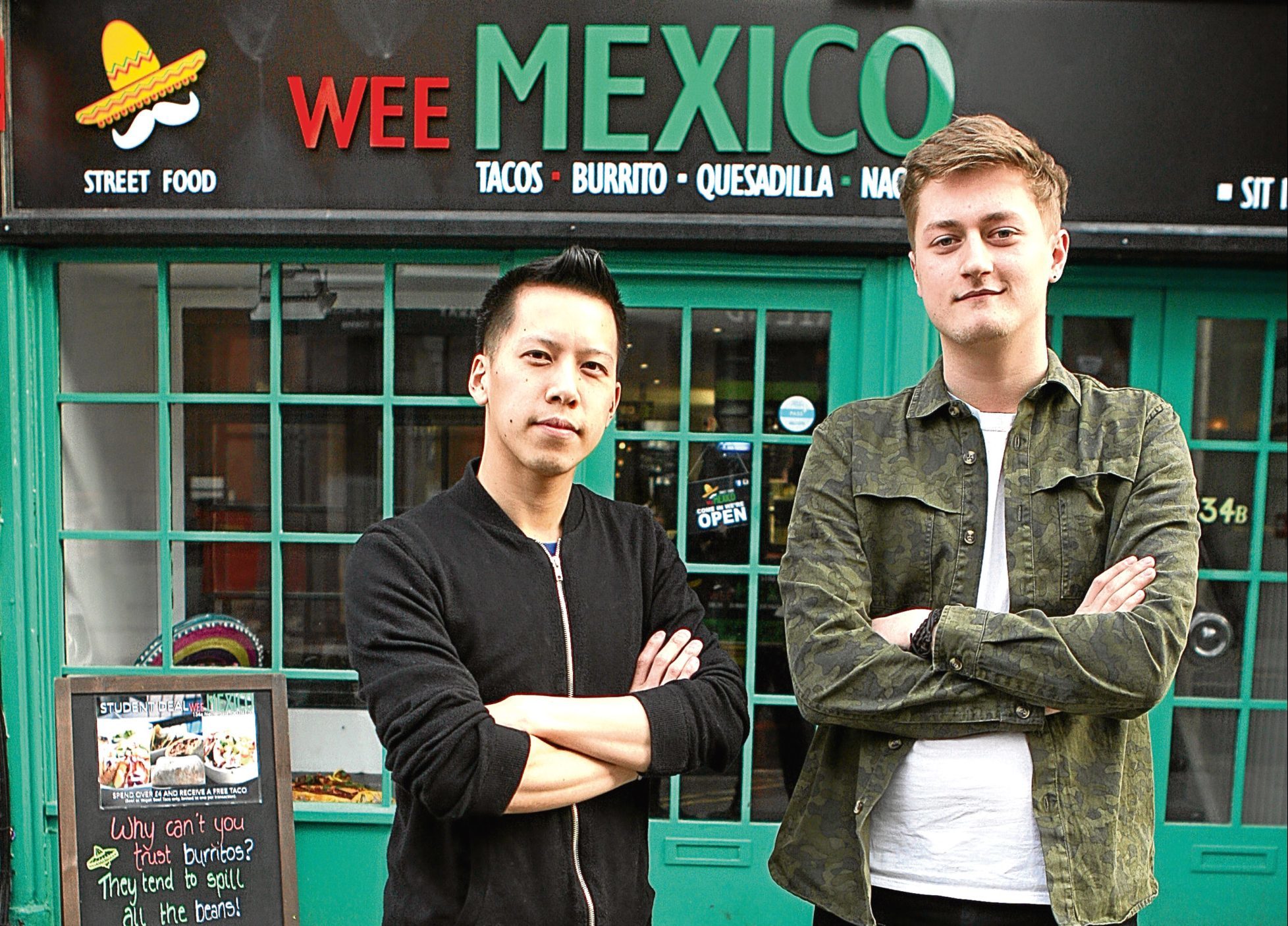 A man who broke into a Dundee restaurant was nabbed by police after he stole a baguette from a nearby bakery.
Scott Mitchell, of Arklay Street, was jailed for a year at Dundee Sheriff Court after admitting breaking into and stealing from Wee Mexico, Nethergate.
The 39-year-old made off with £140 and a quantity of electrical items on March 6.
The court heard the restaurant was locked on Sunday evening at 9pm and on Monday morning it was found the door had been forced open.
Fiscal Depute Bill Kermode said: "The lock was damaged and there was a shoe impression on the door. Wires from a CCTV camera had been removed.
"The till had been opened and £140 was missing. Various electrical items were also missing. The value of the missing property was £528."
Mitchell then turned up at a stranger's door shortly before 6am on the same day and was "heavily under the influence of drink and or drugs" and "not making sense".
She told him to leave but saw him in a vehicle on Bellisle Drive moments after and called police.
Mitchell stole £182, keys and clothing from two cars then made his way into town.
Solicitor George Donnelly told the court: "He was stopped by police after having stolen a baguette from Greggs the bakers and was found with some of the missing items from each of the cars and the restaurant."
Mr Donnelly added that Mitchell has a long-term drug addition.
Sheriff George Way said: "He has been in the grip of drug addiction for some time. He can't be allowed to go around kicking in doors and looking for things to steal."
James Fung, who runs Wee Mexico with business partner Ben Wyatt, was pleased to hear Mitchell had been nabbed.
He told the Tele: "I'm happy the police managed to catch him but I certainly don't wish any ill will towards him.
"He didn't take a significant amount of money. It was a bit of a shock to us and he did cause us quite a bit of inconvenience. We had to shut for the day which obviously meant we lost money and business. It was quite frustrating but I'm glad the police managed to catch him.
"Nothing like that has ever happened to me before and I've been in the industry for about six years.
"We were certainly overwhelmed with all the love and support we received from our customers which we thank them for."
Mitchell admitted breaking into Wee Mexico, Nethergate, on March 6 and stealing items.
He also admitted entering two cars on Bellisle Drive and stealing items from both of them.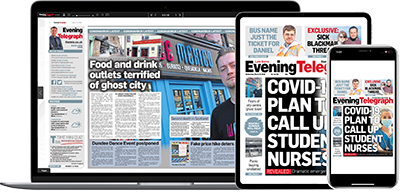 Help support quality local journalism … become a digital subscriber to the Evening Telegraph
Subscribe