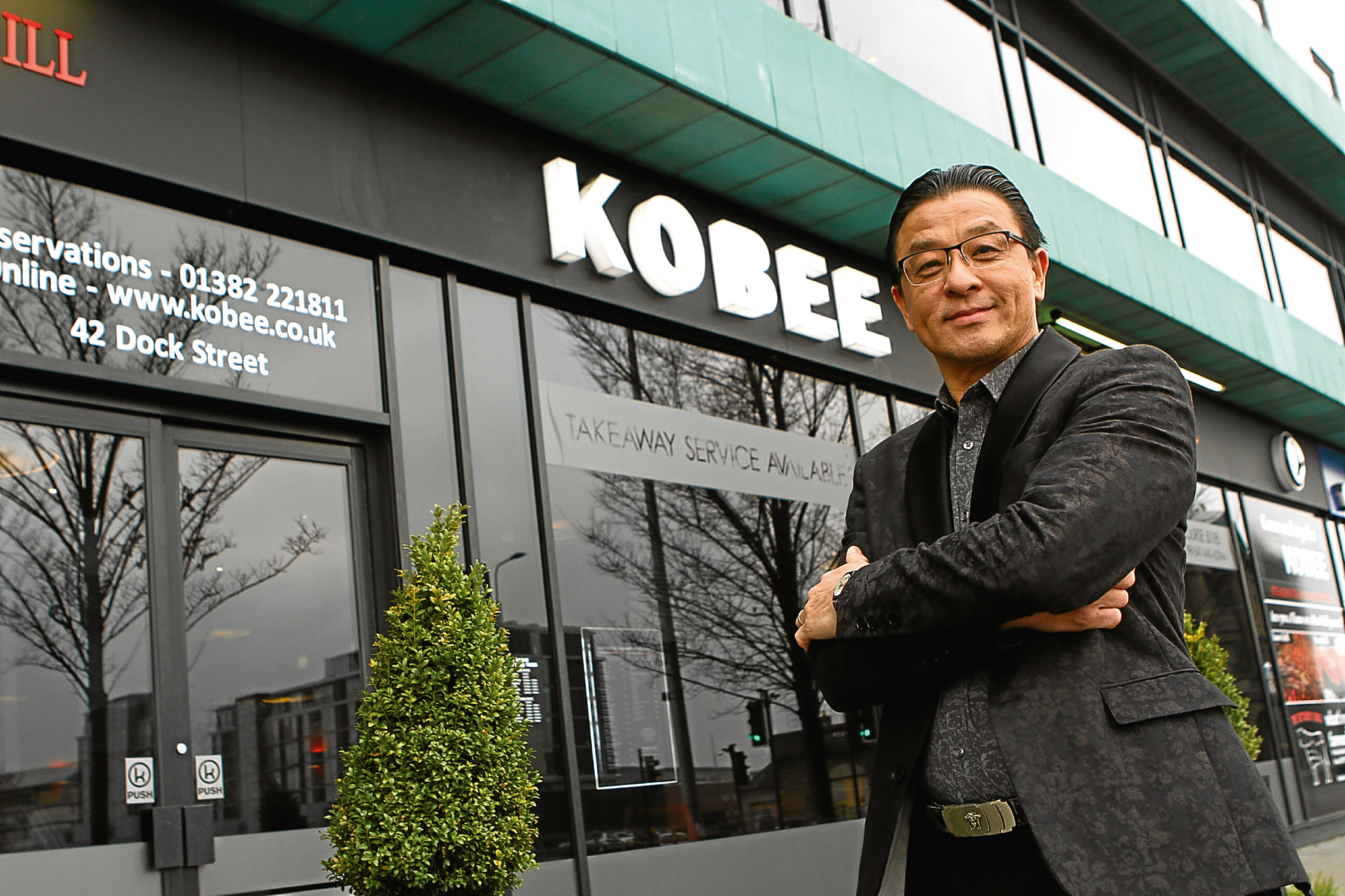 The new boss of a popular Dundee restaurant has revealed why he scrapped its planned closure.
Kobee, on Dock Street, was due to shut its doors last Sunday ahead of rebranding as The Grill.
The Tele told last month how the Waterfront venue would re-open under the new name and offer Mediterranean-style cuisine.
But it's been announced that Kobee will remain a pan-Asian steak house after a huge response from food-lovers on social media.
Takeaway boss Steve Chow now owns the restaurant after previously linking up with the venues former owner, Valy Ossman.
Kobee opened its doors in March 2015 and immediately wowed customers with its live preparation of pan-Asian dishes.
The Tele previously told how Mr Ossman said the restaurant had run its course and that he wanted to explore new opportunities.
The new boss says he now wants to offer a "five-star" experience for Dundee diners.
Mr Chow said: "The Facebook response was amazing from people who have loved coming here, so we decided to keep the name and the theme.
"We're going to improve every-where — sometimes there were complaints about the service being slow and we're going to fix that.
"We're the only teppanyaki restaurant in Tayside and we've had people come from Perth, St Andrews and all over to experience what we have.
"We want to stand out from the crowd and we want to offer a five-star experience for our diners."
Refurbishment work is planned in the restaurant over the coming weeks but there are no plans to close the venue while it is carried out.
Mr Chow added: "We'll still be refurbishing a part of the restaurant inside with some new features to really grab people's attention.
"There will be oriental style designs that we'll be including to try to make the restaurant better.
"It's not just like a Chinese or Thai restaurant — we offer people a taste of up to eight different countries, plus entertainment.
"The Waterfront is growing and we want to make sure that the city has a reputation for excellent food."
Fans of the eatery were thrilled when it was revealed on the Kobee Facebook page at the weekend that it would be remaining open.
Roly O'Connor commented: "This is truly one of the best bits of news I've heard so far this year.
"My team and I came before Christmas and wanted to come back but couldn't get time before it was shutting — will be getting something sorted now."
Scott Robertson added: "Great news. Meals in there have always been excellent. Was in last weekend for what I thought was the last time. The only negative was that there were too many people crammed in around the chef's table."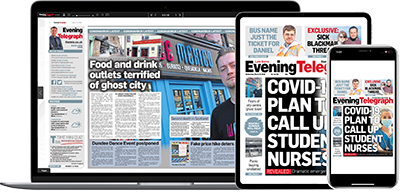 Help support quality local journalism … become a digital subscriber to the Evening Telegraph
Subscribe