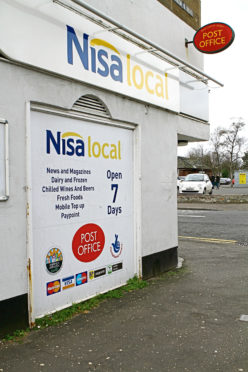 Residents in Broughty Ferry will be left without a post office for a fortnight when the facility closes for a revamp.
The office on Gray Street is to shut from February 22 to March 11 to be given a makeover – but it is likely locals will be left in the lurch, with the Barnhill store yet to re-open after a fire last year.
Communications secretary for Broughty Ferry Community Council, Neil Cooney, said: "People rely on the post office for a simple service. It is good to hear that they will be looking for an alternative solution.
"I think it would be reassuring for people to know that the central Broughty Ferry Post Office is being renovated and people are paying attention to it.
"For a period of time there is going to be upheaval but ultimately it is going to be a better service. It hopefully won't take too long.
"The post office service in 2019 is a different type of business but in Broughty Ferry there is a significant proportion of the clientele who are of a certain age. They have to tailor their services to these residents and I think that is something that needs to be understood quite clearly by the business."
Dorothy McHugh, secretary for the Dundee Pensioners Forum, admitted she was worried about the closure.
She said: "Lots of people will go and collect their pension weekly at the post office. It's not good news."
Broughty Ferry councillor Philip Scott insists it is "vital" for residents to have access to more than one post office moving forward.
He said: "Broughty Ferry is a busy place and one post office isn't enough, I think we need a couple. I'm hopeful that they do get somewhere in Barnhill.
"We don't want people to have to travel away to Monifieth or Craigiebank.
"I think it's vital we continue to have sufficient postal provision in the Ferry, since, although a number of the services the post office provides can now be accessed elsewhere or online, there are still many, particularly elderly, residents who rely on it.
"It also adds to a sense of community."
The Barnhill office caught fire on October 31 last year and is still out of action.
The postmaster for the shop has also given up the job, leaving the business searching for another person to run the operation.
A Post Office spokesperson said: "Barnhill Post Office is currently temporary closed. The branch is run independently and while we always work hard to maintain Post Office services, from time to time, branches do temporarily close.
"When this happens, we always look to restore services as quickly as possible, as we know how important Post Offices are to communities.
"Any retailer or small business owner interested in running the Post Office and incorporating it into their business should email NTquestions@postoffice.co.uk or visit www.runapostoffice.co.uk."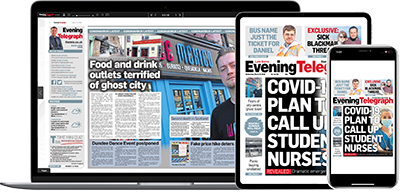 Help support quality local journalism … become a digital subscriber to the Evening Telegraph
Subscribe