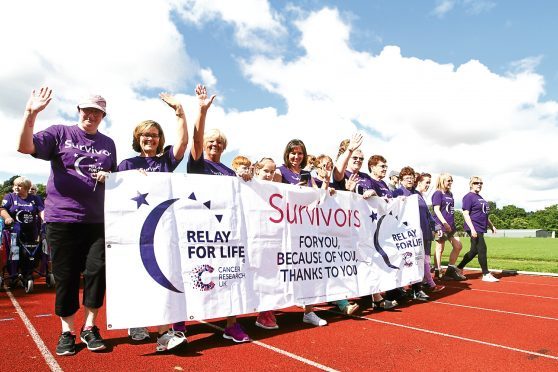 One of Dundee's most popular annual charity events helped to bring in more than £32,000 to fight cancer, it has been revealed.
Organisers of the Relay for Life, which was held in August along with a series of related activities, raked in a total of £32,613 for Cancer Research UK this year.
The relay saw teams of up to 15 people taking part in a 24-hour walk around the athletics track at Caird Park, with people of varying ages and abilities joining in.
There were more than 290 participants across 21 teams, with 23 people who have previously beaten cancer taking part.
In addition, the city's fundraising group arranged a series of other activities including quizzes, spiritualist nights and supermarket bag-packs to help add to their overall total — with donations coming in from family, friends and colleagues.
It comes after the 2016 relay helped bring in more than £30,000 — with the 2015 event adding about £26,000 to charity coffers.
Across the whole of the UK, Relay for Life events raised a total of £2.7 million for Cancer Research UK — up from the £2.6m collected last year.
The collection of the cash is down to a series of volunteer committees who work throughout the year to support the fundraising.
Sarah Johnston, local fundraising manager at Cancer Research UK in Dundee, said: "Everyone knows someone who has been touched by cancer.
"Taking part in Relay For Life is a positive way to be part of your local community and help make a real difference in the fight against the disease.
"I would like to thank the committee and teams for organising such a great event and raising such an incredible amount of money for research here in Scotland.
"Cancer Research UK doesn't receive any Government funding for its research, so every step we make towards beating cancer relies on every pound, every hour and every person."
The charity says that one in two people born in the UK will be diagnosed with cancer at some point in their lives.
But more people are said to be surviving the disease than before, with survival rates having doubled over the last 40 years — partly down to the work of charities working to find a cure for the disease.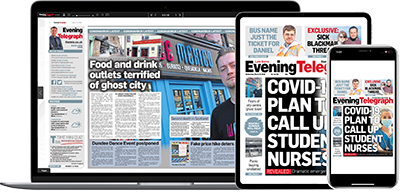 Help support quality local journalism … become a digital subscriber to the Evening Telegraph
For as little as £5.99 a month you can access all of our content, including Premium articles.
Subscribe