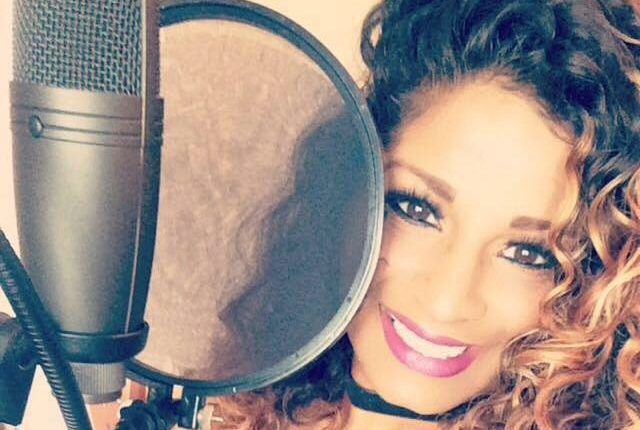 A former reality TV star from Dundee is looking to fill the dancefloors after launching a music career.
Samantha Kay, 28, from the city's West End — who starred in Big Brother 2015 — is set to release a summer track in a collaboration with 1990s house music icon Angie Brown.
Angie featured on two of the era's smash hits by Bizarre Inc including I'm Going To Get You.
She will be shooting a music video with Samantha and rapper-producer Pablo next month for the song Loving Life.
The former Harris Academy pupil said she had been "really lucky" to get the success she has since leaving the Big Brother house and was looking to strike while the "iron is hot".
She said: "When I left the house I came out to some really good press.
"I got an agent and did various bits of work including panto with Jeff Brazier."
Samantha, who co-wrote the track, is looking for extras to star in the music video — which will be shot in Plymouth.
She said: "We are shooting there because the choreographer is based down there.
"I'm super excited Angie will be featuring on the track. The video is shooting on April 8 and filming will last all day and night.
"We will be performing for the first time that night in a club called Raw in Plymouth, which will also feature as part of the video."
Samantha, who is now based in London, said she had "realistic expectations" for the track.
She said: "It's every young girl's dream to become a pop star, so we'll see what happens.
"It's been a long road but it is really exciting to make this single.
"It is a house track, so it will be predominantly played in clubs. It is a feel-good song. Hopefully, everyone will be loving life.
"The tune will be available on iTunes, Spotify and VEVO music channels.
"Expectation wise, we are just hoping people enjoy the track.
"I've recently accepted a job working on a cruise liner performing, so when the track's released in the summer I'll be on my travels."
The proud Dundonian, who is a personal trainer, also has her hopes set on releasing a fitness DVD later this year.
She added: "I'm hoping to do something with this including my own tracks.
"If I can have loads of upbeat songs it would definitely be something else I would want to pursue."