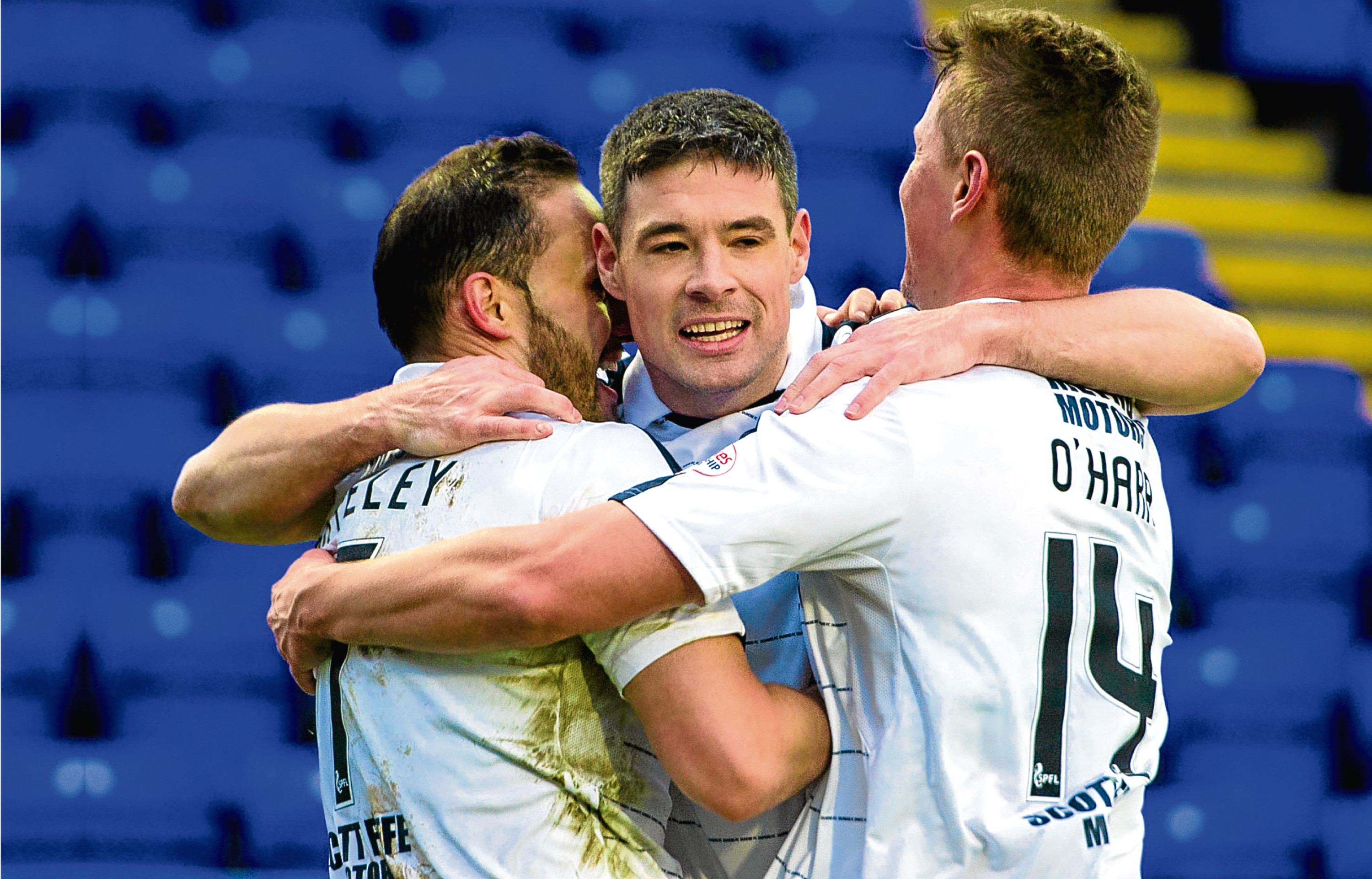 Dundee skipper Darren O'Dea is calling on his side to come out on top of today's relegation "scrap" with Hamilton.
The central defender accepts the Dark Blues haven't been good enough lately but is keen to see his side go into the split on the back of a positive result.
And, at the same time, damaging Accies' hopes of staying in the division.
To manage that, O'Dea has warned his team-mates they need to be ready for a real battle at Dens.
He said: "You know they are going to be dogged.
"I don't think I've ever come off the pitch against Hamilton and thought 'that was great'.
"I've won games, I've lost them but I've never come off having particularly enjoyed them.
"It's going to be a scrap but it's important we can match that and better the fight against them.
"You're going to have to fight against Hamilton, if you go out thinking it's going to be a pretty game of football, you'll get turned over.
"So we'll need to fight but also have the composure when the time comes to be able to create.
"Hamilton are always predictable in terms of you know you are always going to be in for a game. It'll be tough but it's a game at home we want to win."
Dundee are rock bottom of the Premiership form table at the moment after losing their last six but went into a match earlier in the season against Martin Canning's men on a similar run.
That day they sealed a 1-0 victory down in Hamilton and turned their season around.
They are aiming to repeat that feat this weekend by putting an end to another unwanted run of defeats.
"Everyone realises what the position is," added O'Dea.
"I'd say probably all the clubs in the bottom six are in similar situations.
"Obviously we're coming off the back of a poor run of form but they were similar fixtures to the poor run we had earlier in the season.
"If you look there was Celtic, Hearts, Aberdeen, St Johnstone in there — I'm not making excuses — but at any other stage in the season if you lost to Aberdeen or Celtic you don't take it too hard.
"When they're bunched together its tough but it's important the players stay upbeat.
"It's tough losing six on the bounce, it's not easy staying positive and confident but we've been through it before.
"We know this is the business end now, we're in the bottom six and with it so tight, a flip of results in one weekend can change everything so it's vital now we pick up points and starting against Hamilton."
It's also Dundee's first home game since they were ripped apart 7-0 by a rampant Aberdeen just a few weeks ago — a result those at the club are keen to forget.
A win, though, can put that firmly in the past.
O'Dea said: "If you read the papers, we were critical of each other but, believe me, that was nothing to what we said to each other behind closed doors.
"We knew it wasn't good enough.
"It happened, you don't accept it, you certainly won't forget it.
"It'll be something that, for all the wins you've had as a player, I always remember the bad losses more than anything.
"It's something in a strange way, at the time there were no positives but in the long term there might be — it gives you a bit of experience and you need to be strong mentally after a loss like that.
"Hopefully, we can put it behind us and against teams in and around you at home, it's vital you pick up points and that's what we have to do."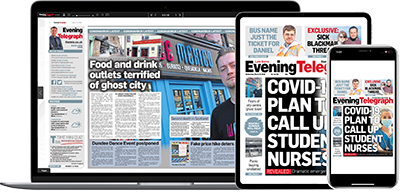 Help support quality local journalism … become a digital subscriber to the Evening Telegraph
Subscribe