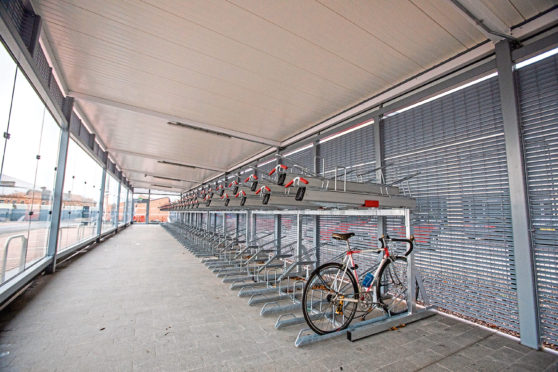 Tayside's regional transport board is to discuss Dundee train station's new bike park after cyclists complained its opening hours did not align with the timetables of services.
Members of the Dundee Cycling Forum say the hours of the new bike park are incompatible with the first and last services of the day.
At present the shelter opens at 6am on weekdays and 8am on weekends, and closes at 11pm all week.
However, trains can call at Dundee as early as 5.40am and as late as 11.02pm – meaning cyclists cannot securely park their bike in the facility.
Maryfield councillor Lynne Short, who sits on regional transport board Tactran, said she has asked for the hours to be reviewed at a meeting with Abellio in March.
The bike park was funded by Dundee City Council, Tactran and ScotRail, but is operated day-to-day by ScotRail and owned by Network Rail.
Ms Short has contacted Tom Flanagan, partnership director at Tactran, to request the Dutch firm is made aware of the issue ahead of the meeting so it can have time to prepare a solution.
She said: "It's important as councillors we are aware of the problems even if it's not always within our power to solve them but we know who to ask."
The facility was opened in November to great fanfare as a sign of the council's ongoing commitment to sustainable transport.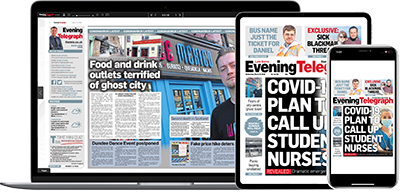 Help support quality local journalism … become a digital subscriber to the Evening Telegraph
Subscribe