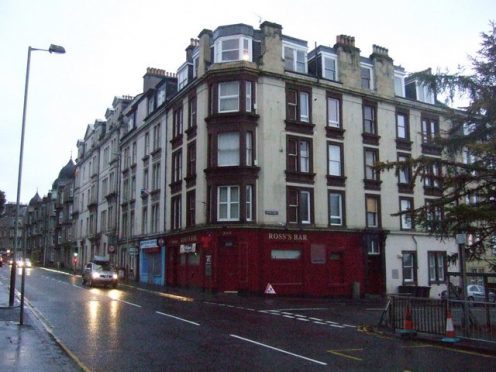 There are fears the rising cost of a pint could signal the death knell for city pubs.
According to Dundee publicans, it's getting harder and harder to make a profit in the pub trade — and any increase in beer duty at this months' budget could be the final nail in the coffin for many city hostelries.
Several landlords told the Tele that if the cost of a pint goes up yet again they don't know how much longer they will be able to carry on.
Their fears come as new research from the TaxPayers' Alliance shows that increases in beer duty will have a huge negative effect on employment in the beer and hospitality sectors and will see pubs shut down across the country.
Lyn Mackie, landlady at Ross's Bar in Arbroath Road, said that any further increase in beer duty would be bad news for city bars.
She said: "If there's yet another increase in duty the cost of a pint will definitely have to go up.
"The average cost of a pint in Dundee just now is around £3, but if duty is increased the majority of publicans will have no option but to pass this onto their customers.
"This obviously won't be welcomed by drinkers.
"Even if it's just 10p a pint, that might not sound like a lot, but it adds up and it will be another reason for people not to come to the pub.
"Recently, we've had a change to the drink driving laws which has cost us some customers. If the cost of a pint keeps going up, that will make things even worse.
"It may well lead to some city pubs having to close their doors.
"Not only are we having to contend with increased duty putting up the price of a pint but staff costs and rates and electricity are also continuing to rise."
Emma Harris at the Hawkhill Tavern said pubs across the city are getting quieter.
She said: "It's definitely getting harder and harder to make a profit in the pub trade.
"If there's another increase on beer duty in this months' budget things will just continue to get worse.
"I'd go so far as to say some pubs could definitely end up being forced to shut their doors because of increasing costs."
A spokesman for the TaxPayers' Alliance said there is every chance beer duty could be increased for a second time this year at the budget on November 22
The spokesman added: "This will particularly hit regions where unemployment is relatively high.
"Our research shows the number of pubs and jobs in pubs and bars in each region and country matches closely with the employment and unemployment levels of those regions.
"Therefore, the importance of the beer industry for employment opportunities in regions and countries of the UK with relatively high levels of unemployment is clear."
According to the TaxPayers' Alliance, beer accounts for 70% of drinks sold in pubs.
The industry provides nearly 900,000 jobs in the UK.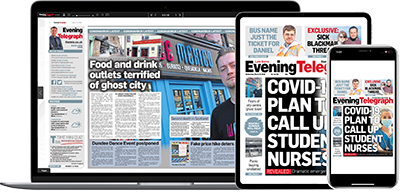 Help support quality local journalism … become a digital subscriber to the Evening Telegraph
Subscribe