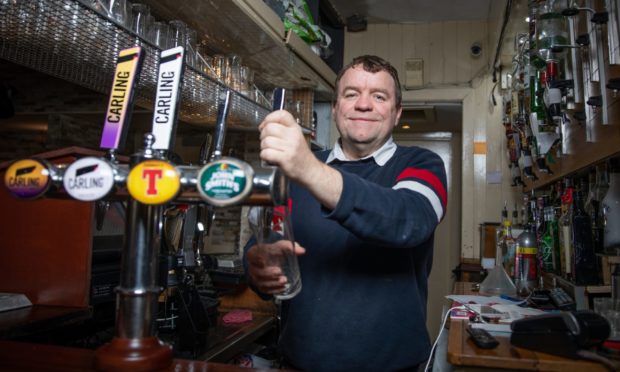 More clarity is needed on the rules of what's in and what's out for pubs and clubs.
That was the call made by a Dundee publican after his city bar closed its doors at the weekend after it was reported for playing "soft music".
The incident has also sparked fears that restricting groups to a maximum of six people from two households could sound the death knell for many pubs.
Andrew Hendry, landlord of GJs Bar and Diner in Mains Road took the decision to close late on Friday night after a visit from the police.
He said: "The police told me they had had a report that I was playing music.
"I had a chat with them and it was mutually agreed that I would close the pub at that point as it was almost midnight anyway."
He explained that he had a music channel on television, playing very softly in the background.
Andrew added there were around six or seven people in the pub at the time.
He said: "I genuinely did not think I was breaking the rules.
"The police were helpful, I closed the door and was open the rest of the weekend with no music playing."
Andrew continued: "I think we need to be given a list of exactly what is and what isn't allowed.
"At the moment the publicans are on the front line and taking all the flack from the customers.
"If we had an actual rule list we could pin on the walls, that would make it much easier.
"We are having a really hard time as it is and I'm fearful the two household rule will be the death knell for many city pubs.
"I'm rearranging things again to have mostly tables for couples or two people as we won't obviously be able to have larger groups sitting together at a table."
Recently Wayne O'Hare of the Bowbridge Bar blasted the new 'rule of six' and said the music ban had turned pubs into "morgues."
He said the Bowbridge Bar had upheld the rules but questioned why so much police time was being allocated to pub inspections.
He said: "We had no less than five visits from the police last week to check on us – they are prioritising this over crime".
A spokesman for Police Scotland said: "Officers attended at a bar in Mains Road in Dundee  as part of checks of licensed premises throughout the city.
"After engagement with staff, they (bar staff) took the decision to close the premises early to adhere to government guidelines."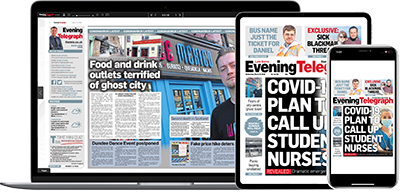 Help support quality local journalism … become a digital subscriber to the Evening Telegraph
Subscribe