A charity has proven that every dog can have its day – having transformed the fortunes of thousands of pooches.
Lesley Connelly, director of the Bark Out Loud Dog Foundation, used to help humans for a living.
But now her work helping our four-legged friends with behavioural issues has taken her all over the world.
Since she changed her career path, the former psychiatric nurse has helped to retrain more than 4,000 dogs.
Lesley, from Coldside, has worked with breeds ranging from German shepherds to golden retrievers.
And as well as working with dogs across Dundee, her work has taken her further afield to Cyprus, Spain and Greece.
Before embarking on her canine career, she studied psychology at Dundee University.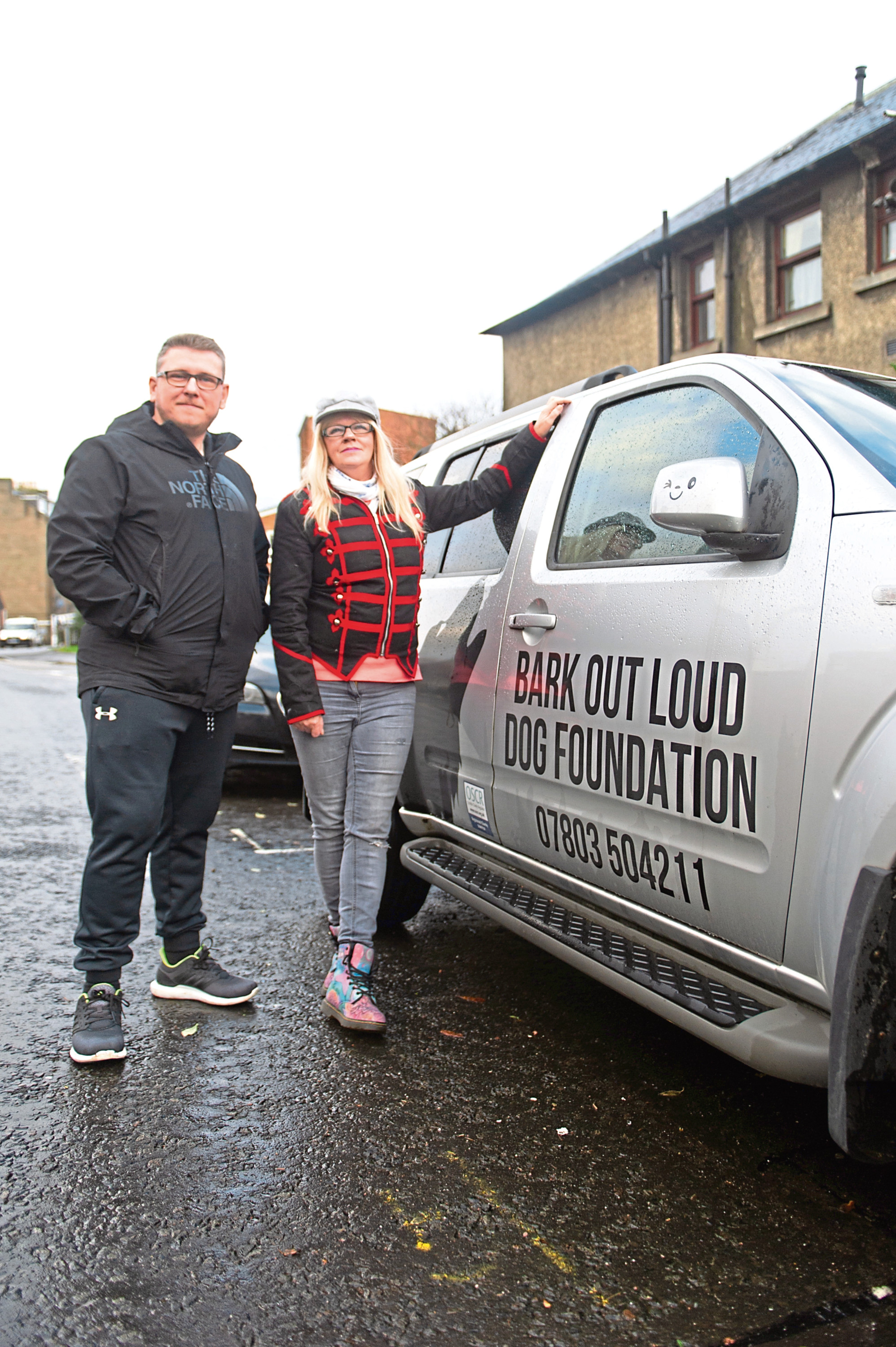 Lesley said her love affair with dogs started at a young age. She added: "I've always had dogs in my family.
"But it's only been in the last 10 years I've devoted my life to retraining dogs of all breeds.
"We work with animals both home and abroad– the charity was registered last year.
"If people are needing help with a dog, the best thing to do is to ask for help – there will be help out there."
Lesley, 54, said that in 90% of cases, retraining a dog is down to regaining the trust of the animal.
In her work she has encountered frightened and aggressive dogs – and a condition known as statue dog.
The condition leaves dogs rigid in fear because they have been subjected to physical or verbal abuse.
Lesley said: "The term statue dog is basically as it sounds – the dog is unable to move because it is so scared.
"It doesn't affect any particular breed.
"Helping fix the problem is all about taking little steps, always giving positive encouragement, never shouting and, when the dog starts to respond, calmly rewarding him."
Lesley said another common problem she deals with is fear-aggression – when a dog feels the need to intimidate someone or something they are afraid of.
The condition is commonly confused with aggression and although both conditions can result in a dog biting, it can be trained out of the pets.
Lesley said: "One way of helping is to take control of the dog's food. Dogs have an emotional attachment to food – that's one way of trying to control the aggression of an animal."
n In addition to her work with dogs, Lesley is taking donations to help out people who are struggling to eat this Christmas.
She is going to donate a £50 food voucher to someone in need and is calling for others to do the same. For more information contact the Bark Out Loud Dog Foundation Facebook page.