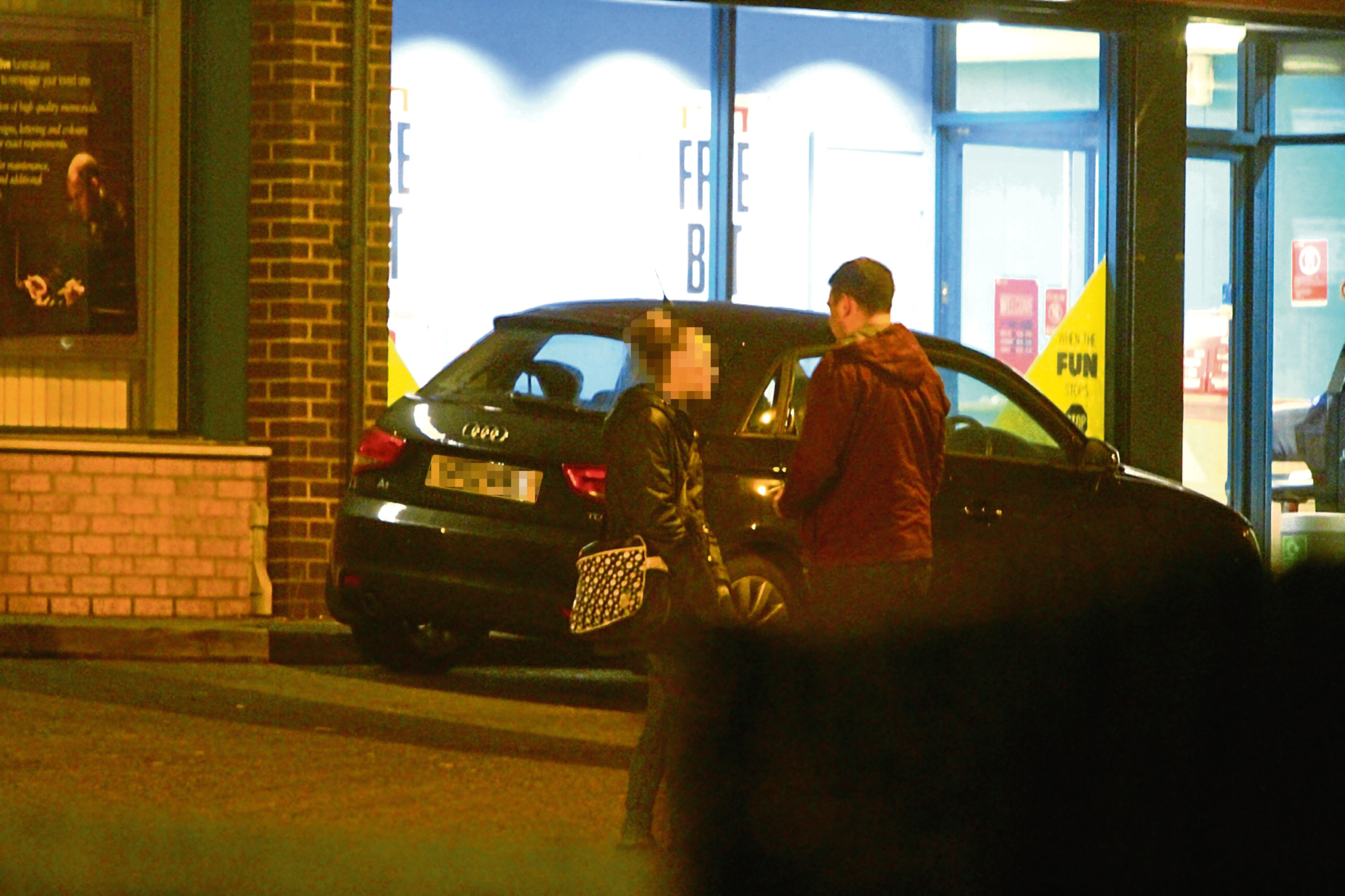 "Of course I want out of this, of course I do. It affects you and it changes you forever."
These are the words of a woman gripped by drug addiction and selling her body on the streets of Dundee.
A special investigation by the Tele has uncovered what life is like for women who spend their nights selling sex on the city's Arbroath Road.
It followed a public meeting on Monday when residents told police and other authorities that the areas around their homes had become a "red light zone".
The Tele had spent only 30 seconds speaking to a young woman who was lingering beside a bus stop near Montgomerie Avenue before she had offered to have sex with our reporter — who was posing as a member of the public at the time — for £40.
The woman, who said her name was Steph, spoke openly about her experiences working in prostitution, both before and after our reporter revealed his true identity.
She revealed she had been engaging in prostitution for only "a few months" and that she charged £40 for sex or other sex acts.
However, she also had to pander to "weirder" requests from members of the public.
Steph said that drug addiction had led to her current situation.
She told the Tele: "I do this for money for drugs.
"I've been on smack (heroin) in the past, but it's vallies (Valium) I'm wanting to buy tonight.
"It's £40 for it all. I just want to make that tonight and go — I'll not be hanging about.
"If you've got a car, we can go there.
"If not, I dunno — Baxter Park or somewhere quiet.
"I'm just new to this. My friends (other prostitutes) told me to come up here to do it."
The Tele witnessed at least one other woman on the same night apparently involved in prostitution in the area.
Residents at Monday's meeting claimed they had witnessed a man regularly lingering near prostitutes in the area, who they believed was a pimp.
However, Steph said that the man was the partner of another prostitute.
She continued: "I dunno what he does really, he just follows her. Maybe he makes sure she's OK.
"I'm 25 and I do want to get out of this life — of course I do.
"I live in Dundee, but I'm not from here originally — I grew up in Ayrshire. I wanted to be a nurse when I was younger.
"I've got a wee boy, but he doesn't stay with me — he lives in Kilmarnock.
"I don't think you'll get many other girls who'll speak to you."
Steph said it wasn't a case of maximising her income by working for hours — rather the opposite. She would leave as soon as she had made her £40.
She also said she wanted a "normal job" one day, but had been unemployed for six months.
"Of course I want out of this, of course I do," she said.
"It affects you. It changes you forever. You don't want a boyfriend or anything like that. Of course it affects me."
When asked if she had sought help from charities, the council or other agencies, Steph said she felt she could deal with her problems herself.
"I'll not be doing this long," she said. "Not even another six months.
"There's lassies who do this all the time, but not me. I want out of it.
"All the girls who do this are addicted to something.
"None of them wants to do it.
"I hate this. How do you think you feel after doing this?
"But I need to."
Sinead Daly, manager of Dundee Women's Rape and Sexual Abuse Centre, said record numbers of women were seeking help from the organisation — and many of them had addiction problems.
She said: "I'm not surprised to hear this woman is a drug addict.
"Our service engages with people with severe addiction problems. That's why we have a substance misuse worker contracted to Cair Scotland who works with anyone with any form of substance misuse.
"She helps people become more stabilised and try to manage and eventually overcome the addiction they have. We coordinate people's needs with other services that are available and people can be fast-tracked to combat a wide range of issues they have to deal with.
"That can include things like safe practices — for example, needle-exchanges — a wide range of things.
"There's no doubt that most of our service users have significant substance abuse issues. These are the issues that need addressed as they act as a barrier to women exiting prostitution.
"The reality is there are a number of women who are experiencing issues with benefits as well."
Now read Steven Rae's account of his conversation with Steph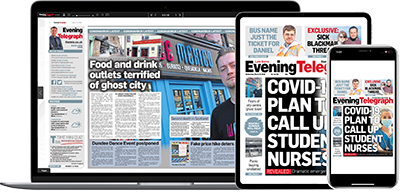 Help support quality local journalism … become a digital subscriber to the Evening Telegraph
For as little as £5.99 a month you can access all of our content, including Premium articles.
Subscribe