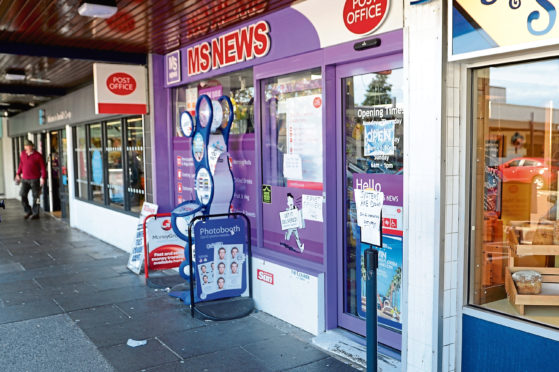 A fire-hit Dundee post office could be out of action until after Christmas, it has been claimed.
Postal services at the Barnhill office on Nursery Road have been closed since a fire at the MS News store on October 31.
Councillor Craig Duncan said he had been told by the postmaster that the service was unlikely to resume this side of December 25.
Mr Duncan said: "No one wants an incident at any time but it is particularly unfortunate around Christmas, because the demand for services will be higher.
"A few folk have said that it is an inconvenience and people are asking other local businesses a lot of questions about when the post office will open, but it can only do what is possible."
Other stores within nearby Campfield Square have voiced their concerns about the continued closure.
Neil Dunsmuir, team leader at Co-op Food Barnhill, said: "A lot of the elderly rely on the post office and many of them use it to send their Christmas cards down south, so the closure will have an impact.
"We have had an increase in customers asking about the closure. The owner has continued selling newspapers, which is good for the elderly people."
Another business has confirmed that the closure has impacted on them directly.
An employee from Lloyds Pharmacy on Campfield Road said: "We need to send someone to Monifieth every morning to get cash for the pharmacy.
"It will have an impact on us and the customers if it's not opening before Christmas.
"It may also affect elderly customers who don't have a car."
A Post Office spokesman said: "We would like to apologise to customers for the temporary closure of Barnhill Post Office following a fire at the premises.
"We are working with the owners of the building to fully assess the extent of the damage before we can confirm when it will re-open.
"We are committed to retaining a post office in the area and are doing all we can to keep the closure period to a minimum."
Anyone with questions about Barnhill Post Office services can email msnews@live.co.uk.