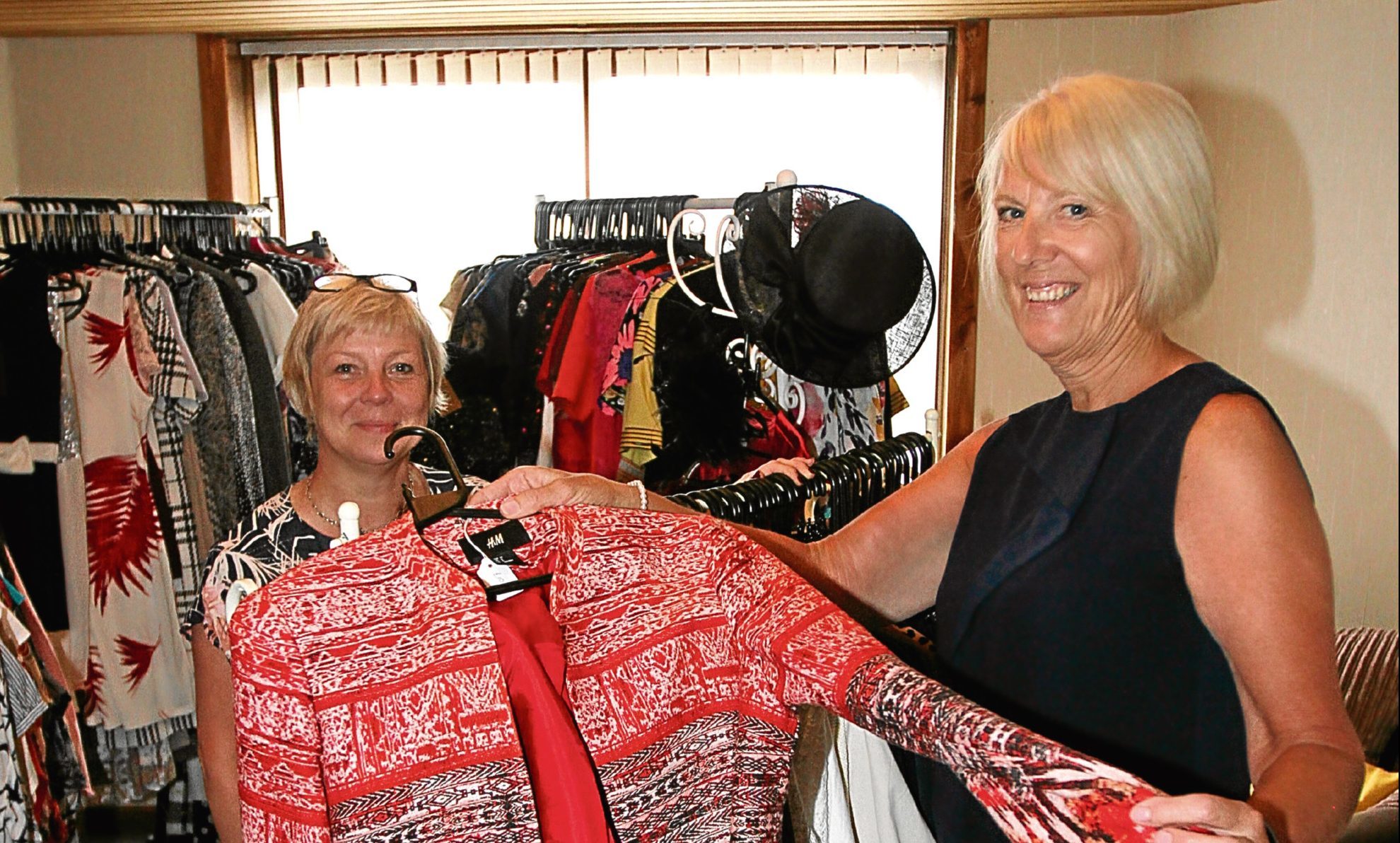 A pop-up shop is set to open in Broughty Ferry as part of a drive to raise funds for the Cystic Fibrosis Trust.
The debilitating condition is characterised by the lungs and digestive system becoming clogged with thick mucus and experts say an estimated one in every 2,500 babies is born with the ailment.
Greg Beckett, 21, from the Law area of Dundee, is one of the almost 11,000 people in the UK who suffer from the genetic condition.
The pop-up shop is being organised and run by the Tayside branch of the trust — a small group of mums who tirelessly raise funds for the cause.
Greg's mum Morag, 56, who is the chairwoman of the branch, said the shop would raise funds for much-needed care including essential physiotherapy for sufferers.
Trust supporters previously space-hopped across the Tay in a bid to raise money for the charity.
Morag said: "The shop will have clothes for ladies.
"We ran a similar shop before, which was more general bric-a-brac, but it didn't go so well.
"The shop we have is in Broughty Ferry, so we decided to go for more upmarket products.
"People have been brilliant and they've donated countless things to go on sale.
"We have loads of stuff that is still tagged and really good quality so it is a great chance for people to come and grab a bargain while supporting a worthwhile charity.
"People can see pictures of some of the clothes on our Facebook page, Cystic Fibrosis Tayside."
Morag said that the shop would have a range of clothes in stock, including designer labels and some vintage dresses. She added: "We have about 350 dresses.
"We have ones from Monsoon and Topshop and other high street labels."
Greg's sister Fiona, 25, has also been fundraising for the trust.
She recently completed the Dundee Half Marathon, raising £600 in the process.
She said: "I managed to complete the half marathon in two hours 40 minutes.
"I am not a runner so it was really difficult but it was worth it in the end.
"I trained for eight weeks, going out for smaller runs.
"The furthest I managed was 10 miles, so I am really happy to have managed it. It was a massive challenge but it was all worthwhile to raise much needed funds for the trust."
The pop-up store will open in Gray Street on Monday. It will be open daily from 10am-4.30pm for two weeks but will be closed on the Sunday.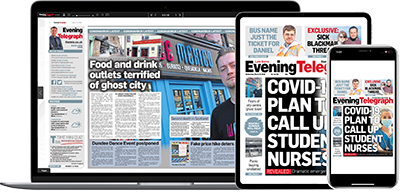 Help support quality local journalism … become a digital subscriber to the Evening Telegraph
Subscribe