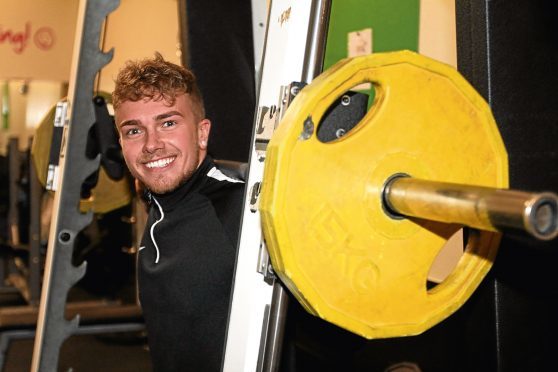 A Dundee personal trainer is to offer free exercise classes in the hope that he can "save lives" after his friend took his own life.
Michael McCash, 25, who owns Dream Believe Achieve, was left distraught when his pal Lee Welsh took his own life.
The 27-year-old was found dead at his Peddie Street home in the city's West End.
Michael, who lives in Wellbank, said Lee's death made him re-evaluate his thoughts on mental health.
And he said the tragedy had inspired him to try to "prevent this happening to someone else".
Michael said: "Lee was a really good mate of mine and when he passed away I knew that I had to do something.
"I just think that the issues Lee was dealing with are getting bigger and bigger and something needs to be done about it.
"It isn't just Lee — you hear so many stories about people who are in a really bad place."
Michael is set to offer classes on a Friday night at Fit4less Dundee East, which he believes will have an immediate positive impact by keeping people away from pubs or clubs or, alternatively, from sitting alone at home.
He added: "I think that a massive part of the problem is alcohol and drugs.
"That's why I thought that a Friday night was the best time.
"It means that, instead of going out, people will be able to come down and exercise.
"They will be able to meet people in a similar situation too.
"I think that exercise is the reason for me not having mental health issues — I know how powerful it can be for people.
"I know that this can save people's lives."
Michael said that the classes will be tailored to suit anyone, with the main priority being simply to get people together and exercising.
For more information about Michael's programme, call him directly on 07568 505629.
Family devastated after 'talented and funny' Dundee dad Lee takes his own life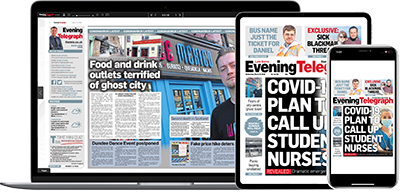 Help support quality local journalism … become a digital subscriber to the Evening Telegraph
For as little as £5.99 a month you can access all of our content, including Premium articles.
Subscribe