Spotted anything unusual in the neighbourhood recently? Those meddling kids may be back to their mystery-solving ways again.
The Scooby-Doo Mystery Machine was spotted outside Baxters Park in Arbroath Road at around 1.40pm on Wednesday, but Fred, Daphne, Velma, Shaggy and Scooby-Doo may or may not have been in it.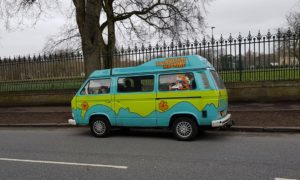 Dex Dickemann, who spotted the van and took the photo, said he had just hopped off the bus when he noticed it.
"There was a young family inside, I don't know if they were from Dundee or not," he said.
"My assumption was they were not.
"I never saw a dog!"
No word yet on whether it was the Dundee People story about the ghostly 'Man With the White Sandshoes' which brought them to town.
GHOST HUNTER: Do you know Dundee's 'Man With the White Sandshoes'?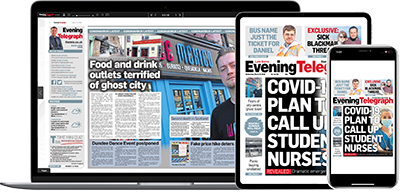 Help support quality local journalism … become a digital subscriber to the Evening Telegraph
Subscribe