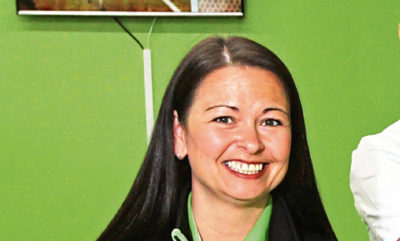 Samantha Will works at Asda, but her role involves much more than a shift on the checkout.
Samantha is the Community Champion at the retailer's Kirkton branch and her job allows her to help charities, clubs and groups around her local area thanks to funding from the Asda Foundation.
Starting at the customer service area of the store nine years ago, she never imagined herself to be raising funds for local causes and coming up with fresh new ideas to get much-needed cash into Kirkton.
Samantha, who has been the Community Champion for two years, said: "Every medium to large Asda has a Community Champion and every Community Champion has £5,000 a year that we can apply to give to local charities or groups.
"We also have a budget of £100 every month for local groups but that doesn't go far with how many there are in Kirkton."
Samantha also raises cash through a number of fundraisers including climbing Ben Nevis each year and holding awareness days in store that allow groups to come into the shop and to show the community what they do.
It is not all just giving out money though. As part of Samantha's job she also volunteers at a number of groups including visiting the SSPCA base at Petterden each Friday to help walk the dogs and she volunteers at a local community group which helps parents and carers bond with their children through play.
Samantha added: "We also allow people to nominate charities to take part in our green token scheme which has three charities every three months that customers can vote to receive funds by posting green tokens that they receive at the checkout into the charities boxes.
"The winner receives £500 and the two runners-up receive £200 each.
"It is very easy to give lots of money to big charities, however our customers know that all the money they put into our buckets is going to the local community. They are then able to see where their money is going.
"I couldn't imagine not doing this job now. It is the kind of job you want to do in your spare time but I get paid to do it. Don't get me wrong – you can't just go home and forget about it but it is amazing and uplifting that I can help so much.
"It may not be my personal money but I get to help make sure the cash goes to the right places."
Making sure they didn't miss the bus
Of all the amazing causes Samantha has been able to help in her two years, assisting the Night Ministry to buy a new bus – with a huge £8,000 donation – was one of her favourites.
She said: "Not long after I was appointed as Community Champion I saw that the group's bus had broken down and I just knew I wanted to help.
"I was able to apply for a large grant from the Asda Foundation which was successful and we got them a new bus to use.
"Being one of the first groups I helped and being the biggest amount I have managed to give still makes me so chuffed.
"It was amazing to see how happy it made the local community and now whenever I see the bus going around the city I still feel so happy."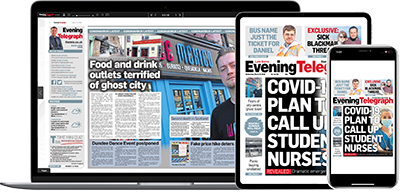 Help support quality local journalism … become a digital subscriber to the Evening Telegraph
For as little as £5.99 a month you can access all of our content, including Premium articles.
Subscribe