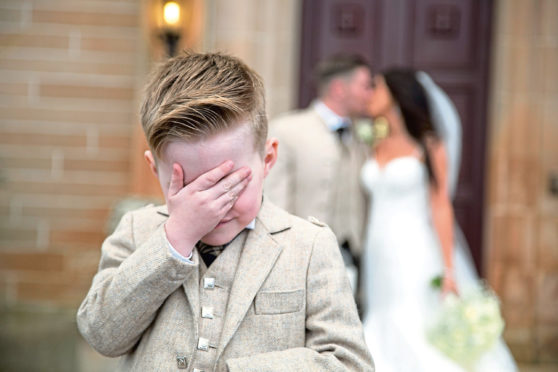 "We picked Hogmanay so Steven couldn't forget the date and we would be out celebrating our anniversary every year."
Jennifer Mullen started 2019 with a new ring on her finger and a new surname to go with it.
After meeting seven years ago and welcoming son Lukas in 2013, Jennifer, 26, married Steven McPhee, 27, in a beautiful Hogmanay ceremony in Falkirk.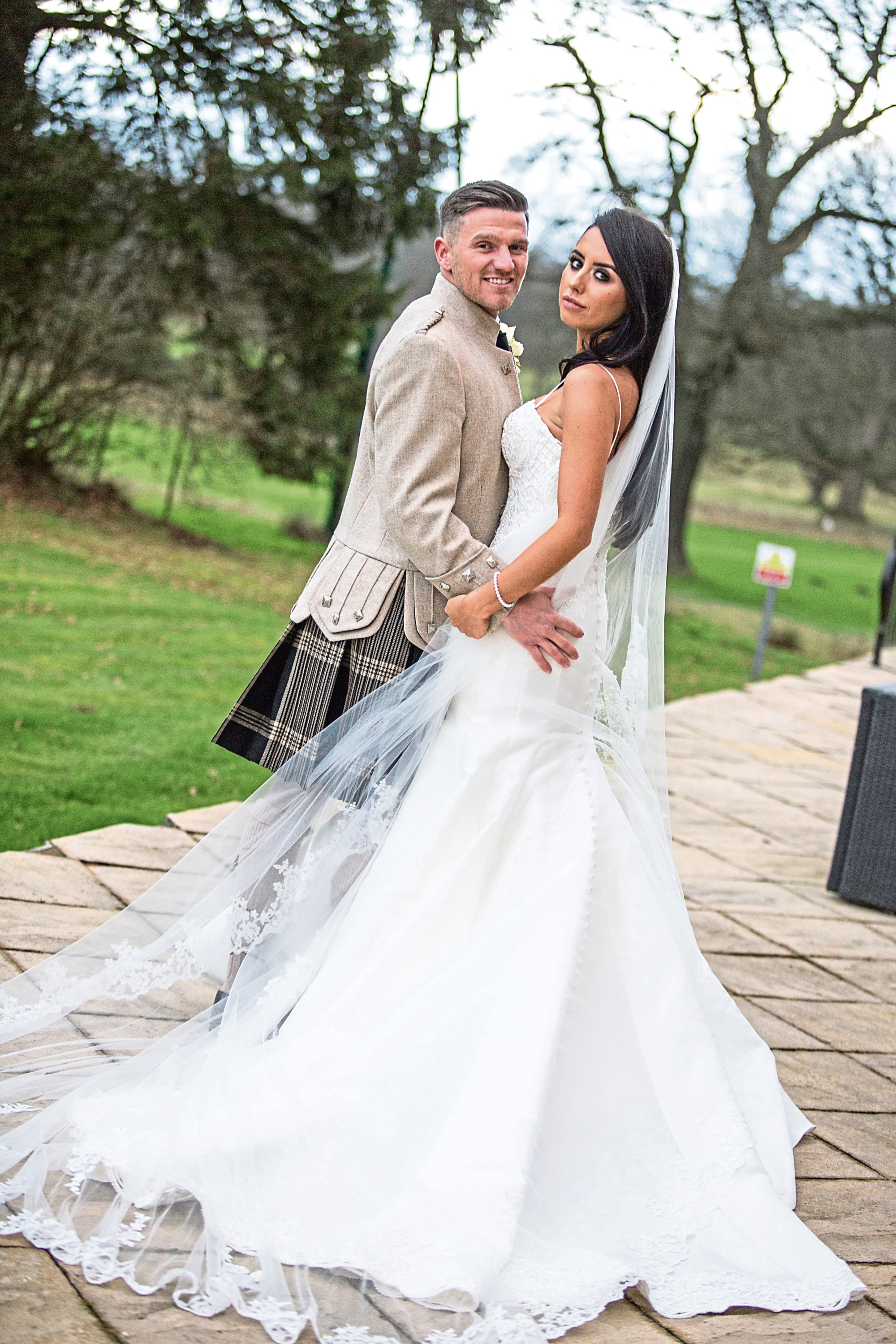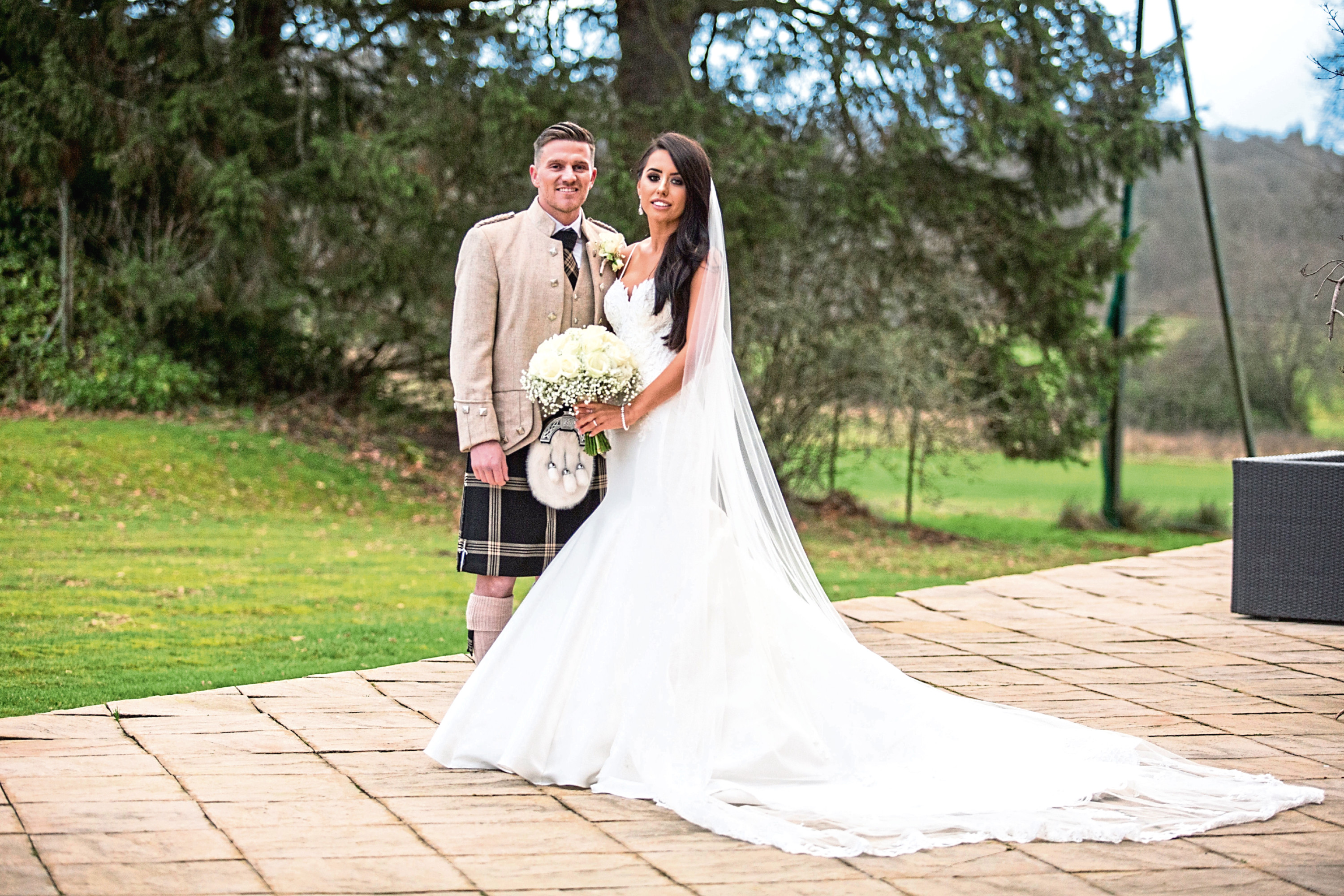 Jennifer, who runs her own beauty business, Luxe Makeup Academy, said that although Steven would tell you otherwise, it was definitely him who had eyes on the brunette beauty first.
It wasn't until June 2016 though that Steven popped the question after buying the ring six months earlier when one of his work mates talked him into it.
Jennifer said: "We had always dreamed of going to Dubai and after working and saving so hard to move into our family home, we decided to book it.
"Two days before we went, Steven was up in the attic getting the suitcases out. Looking back I should have known something was up with Steven packing so last minute. He's the organised one out of the two of us.
"I had just had my nails done, priorities, and he accidentally dropped the suitcase down to me, it bent my pinky nail right back and the nail came off, so off I went on holiday with a big plaster on the pinky on my ring hand.
"The night he popped the question was our last night and we were going for dinner and we wanted to see the Burj al Arab (the big hotel that looks like a ship's sail).
"Looking back Steven was being really quiet while we were eating our tea.
"Afterwards we went for a nice walk and got some ice cream. A promoter for a restaurant said to Steven 'your wife is so beautiful' I laughed and said 'I'm not his wife' to which the man replied 'not yet my love'.
"We then went down to Jumeirah Beach Residence to see the Burj al Arab. We went for a little walk along the beach with Lukas and we got to a bush/wall thing. So I told them to wait and I would walk down to the water to see if we could see around it.
It was really dark and you could not see much on the beach.
"I heard a little voice from behind me shouting: 'Mummy, Mummy, look what I've got'. At three years old I thought it would be his empty bottle of juice.
"I turned around and Lukas was running towards me and Steven was pushing the pram behind.
"I'll never forget his little voice asking 'Will you marry Daddy?' "And Steven got down on one knee and said 'well . . . will you?'"
They set the date and booked the venue which was beautifully decorated by Supernova Wedding Design and Flowers which "completed the venue".
In the weeks running up to the big day the bride and groom were excited, but little Lukas had more important things on his mind.
Jennifer said: "He was more excited about Christmas than the wedding although after Christmas passed he was really looking forward to it, even practising his walk as he was our page boy.
"He was so funny standing at the bottom of the aisle flossing, pretending to yawn and rolling his eyes. As soon as people laughed at him it egged him on."
Although Lukas was the comedy king of the day he also showed his softer side.
"When everyone had finished their speeches Lukas turned around and asked if he could say one," Jennifer added.
"He thanked everyone for coming and told them how much he loved Mummy and Daddy.
"Everyone was crying and it was just totally out of the blue."
The reception got under way and after the guests brought in the new year with a piper, the party turned into "carnage".
Jennifer said: "Everyone was on the dance floor all night and taking the microphone off the DJ for a bit of karaoke.
"I never moved off the dance floor but everyone knew where to find me. I had a great time."
Steven, who lives with Jennifer in Kirkton, added: "It was quite surreal getting married.
"When I was welcoming all the guests it was mad to think that they were all there to see Jennifer and I.
"I just enjoyed everything about the day I couldn't tell you one part I liked best."
Jennifer said: "It is strange, especially knowing you are in the same building before the wedding but you can't see each other.
"The best part as a bride was seeing everything you have planned for so long coming together. The only thing I would change is the way my veil was sitting, but that is it.
"We would like to say a special thank you to Lyndsey Philip Photography and also Bright Fire Films for our wedding video."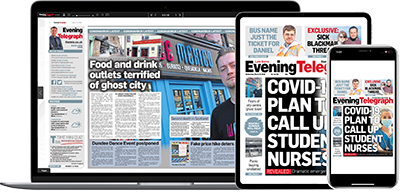 Help support quality local journalism … become a digital subscriber to the Evening Telegraph
For as little as £5.99 a month you can access all of our content, including Premium articles.
Subscribe