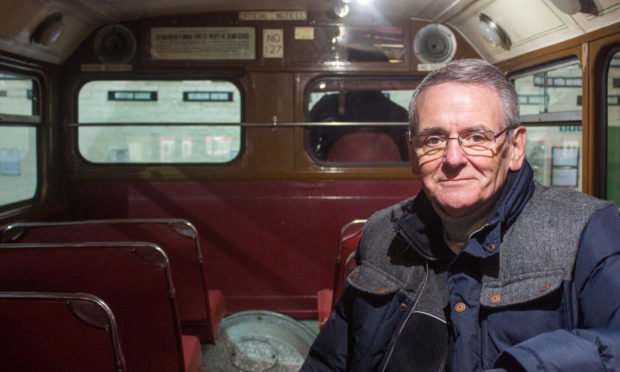 Ian Ieenes is playing the long game when it comes to restoring cars.
While some people might look after something to pass onto their children or grandchildren, the volunteer at the Dundee Museum of Transport is thinking much further ahead.
"I like to think that when I'm gone 100 years down the line the vehicles will still be here," the 71-year-old said.
As a kid, Ian earned his pocket money working as a "gofer" in the Reid Brothers' scrap yard in Campterdown and the experiences there sparked a passion for machines that has led to him volunteering his time at the museum.
"They would say 'this chap want's a starter motor' so I would run across the yard, I would get my wee bag of spanners and take bits off and that's how I got interested in the mechanical things."
Ian went on to his own own service station, Butterloan Service Station in Camperdown, before he retired and started helping at the museum where he is one of the guides.
"Most of these things in here were new when I was young, expect for the Model T," he laughed.
"But a lot these things were new, they were cutting edge technology when I was young and now they're museum pieces so the car you're driving today, 40 years down the line, one of them will be in a museum."
Ian started volunteering one day a week but that has since grown to four days a week.
"I genuinely enjoy coming down here," he said.
As a guide he had a chance to take everyone from nurseries to care homes through the museum, and he said it was always great to see the elderly with Alzheimers and dementia brighten up as they saw different items and displays that jogged their memories about which of their friends had owned what cars.
"And just for a brief quarter of an hour as they all go around it all comes back to them," he said.
"They might not be able to tell you what they had for lunch but they can tell you who had what."
The museum had also started running lectures covering a number of topics including the Tay Bridge disaster, Allisons Transport, busses in Dundee and local trams.
"We call them the Alan Clark talks because that was one of our colleagues who passed away last year, a lovely, lovely man," Ian said.
"He was a lovely gentleman, couldn't do enough to help you and we miss him a lot, genuinely as a friend.
"Up here we're all friends, we're just a big family and that's why I enjoy it."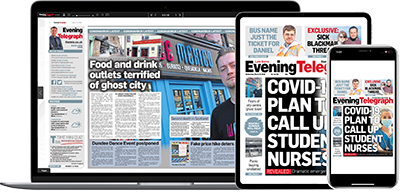 Help support quality local journalism … become a digital subscriber to the Evening Telegraph
Subscribe