It was a landmark moment in the history of the suffragette movement north of the border.
But the night a group of women broke into DC Thomson's newspaper offices in Dundee City Centre and delivered impromptu speeches to the staff seldom gets a look-in alongside the moment Emily Davidson threw herself in front of the King's horse at the Epsom Derby.
Now, however, a north-east academic is trying to shine a spotlight on the Scottish suffragettes and their struggle.
Robert Gordon University professor Sarah Pedersen made them the subject of this year's Sue Innes Memorial Lecture for Women's History Scotland when she appeared at Abertay University on Saturday.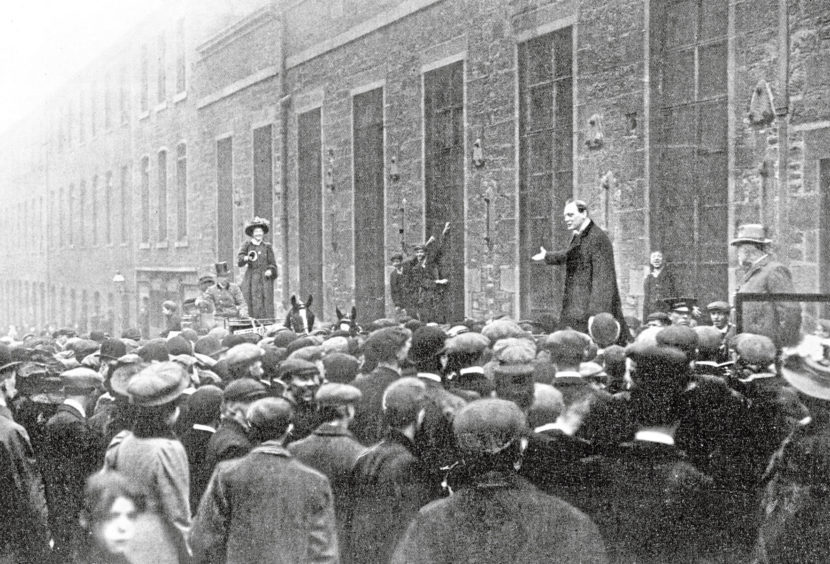 And she revealed that long-standing Dundee MP and future wartime prime minister Sir Winston Churchill was ambushed by the women as he tried to deliver a campaign speech in the city early last century.
Professor Pedersen said: "There was a lot going on in Dundee.
"One particular thing was in 1908 and Winston Churchill is standing there as an MP, there was a lot of disruption by the suffragettes."
Churchill went to Blackness Foundry, planning a lunchtime meeting, but every time he tried to speak suffragette Mary Molony would ring a big dinner bell.
Prof Pedersen said: "Every time he opened his mouth, she would ring a bell. The meeting was a disaster.
"There was a lot of anger in the Dundee newspapers.
"Some of the suffragettes broke into the Dundee Courier one evening and they gave speeches to the evening staff about why women should get the vote."
Prof Pedersen's talk, The Scottish Suffragettes and the Press: Use and Abuse, also examined how journalists benefited from reporting on the suffragettes.
She said: "They would sensationalise stories. The suffrages were an absolute boon to these newspapers.
"They could talk about things that were physically happening near their readers.
"The suffragettes really benefited the newspapers.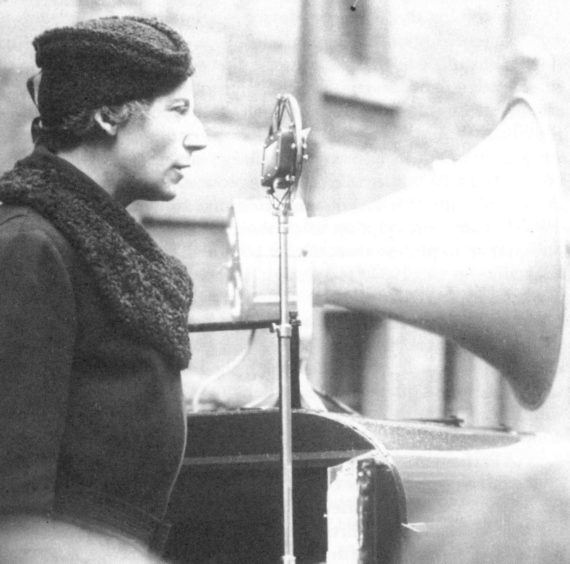 "The press gave the suffragettes the 'oxygen of publicity' and pro-suffrage letters were published in newspapers, even those that disagreed with the campaign."
Prof Pedersen said she was "incredibly honoured and excited" to give the Sue Innes memorial lecture, in memory of a woman who herself was a feminist historian and journalist.
She added: "People are so interested in hearing that there were Scottish suffragettes."
Her lecture also told the story of the women who didn't want the vote.
Some were worried that getting involved in politics would sully women, and others believed married women shouldn't vote because they would cast their ballot in exactly the way their husbands told them to.
Prof Pedersen said: "Not a lot of people talk about the Scottish suffrage, there is so much that happened up here.
"We had just as much arson and bombs up here, but people don't really realise."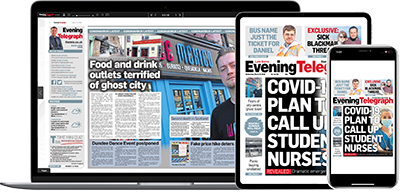 Help support quality local journalism … become a digital subscriber to the Evening Telegraph
Subscribe