After decades of championing for the deaf community she is part of, Elizabeth Adam claims she's finally ready to retire – for the third time.
But with still so much to do for the community and so much to fight for, retirement will look different than most others for the 70-year-old.
Elizabeth was born with her hearing, but went deaf by the time she was five and often told people she was born deaf as it was easier to explain.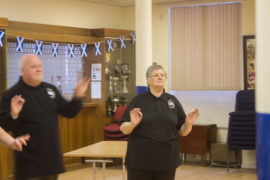 She said she was lucky as she was still able to talk which meant she didn't have to fully rely on sign language, which she has spent the last three or four decades (it's been so long she can't quite remember) teaching in schools around Angus, Fife and Dundee.
Elizabeth, who was born in and lives in Blairgowrie, was also the first person to teach British Sign Language at the University of Dundee.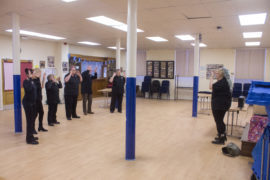 Now, her focus is on the Dundee Signing Choir which performs songs using British Sign Language (BSL).
The group started up around five years ago, when Gerry Hughes, the first profoundly deaf man to sail single-handed across the Atlantic Ocean, was due to open the Tayside Deaf Hub on Brown Street in Dundee.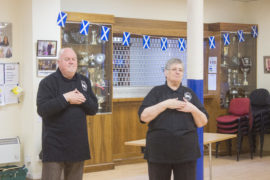 Since then, the choir has had its ups and downs and now has eight members who range from those who can hear to those who are completely deaf.
"I love the choir," she said.
"Deaf people are always pushed to the side so it's our turn."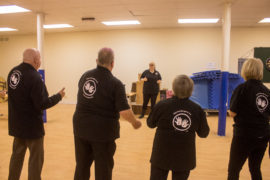 The group is currently practising and fundraising to head to Kent for the National Signing Choir Competition in May, which they competed in last year.
As part of the fundraising, they were organising a Burlesque night which would be translated into sign language.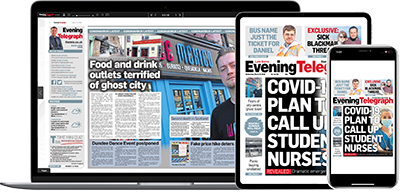 Help support quality local journalism … become a digital subscriber to the Evening Telegraph
Subscribe