What others might see as a boring hand tool Avril Smart turns into a musical instrument.
Sitting in the sunshine along Dundee's Murraygate on Friday afternoon, the 31-year-old held a handsaw between her knees and with a cello bow, played Harold Arlen's Ballad "Over the Rainbow" to the passing pedestrians.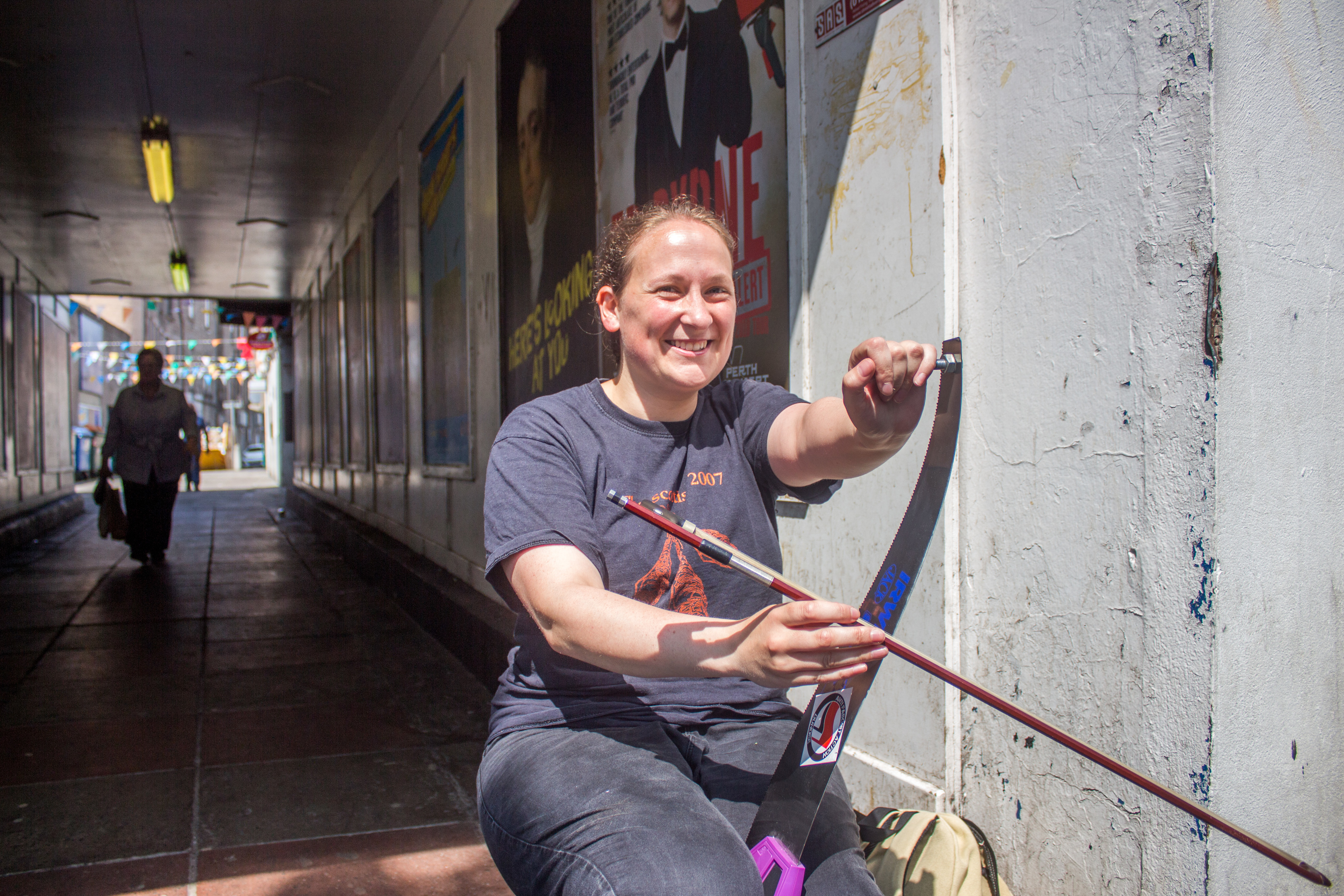 There's a bit of knack to getting music out of a saw according to Avril, who began playing it in January.
"I just got really skint and picked it up," she said.
"My pal suggested it, but then I just went into Machine Mart and picked up it up for £15.
"It takes a knack, it's not easy and it's hard to play for long periods of time because you get a sore arm
"It's all intuitive, it's all about sound. You've just got to estimate and feel."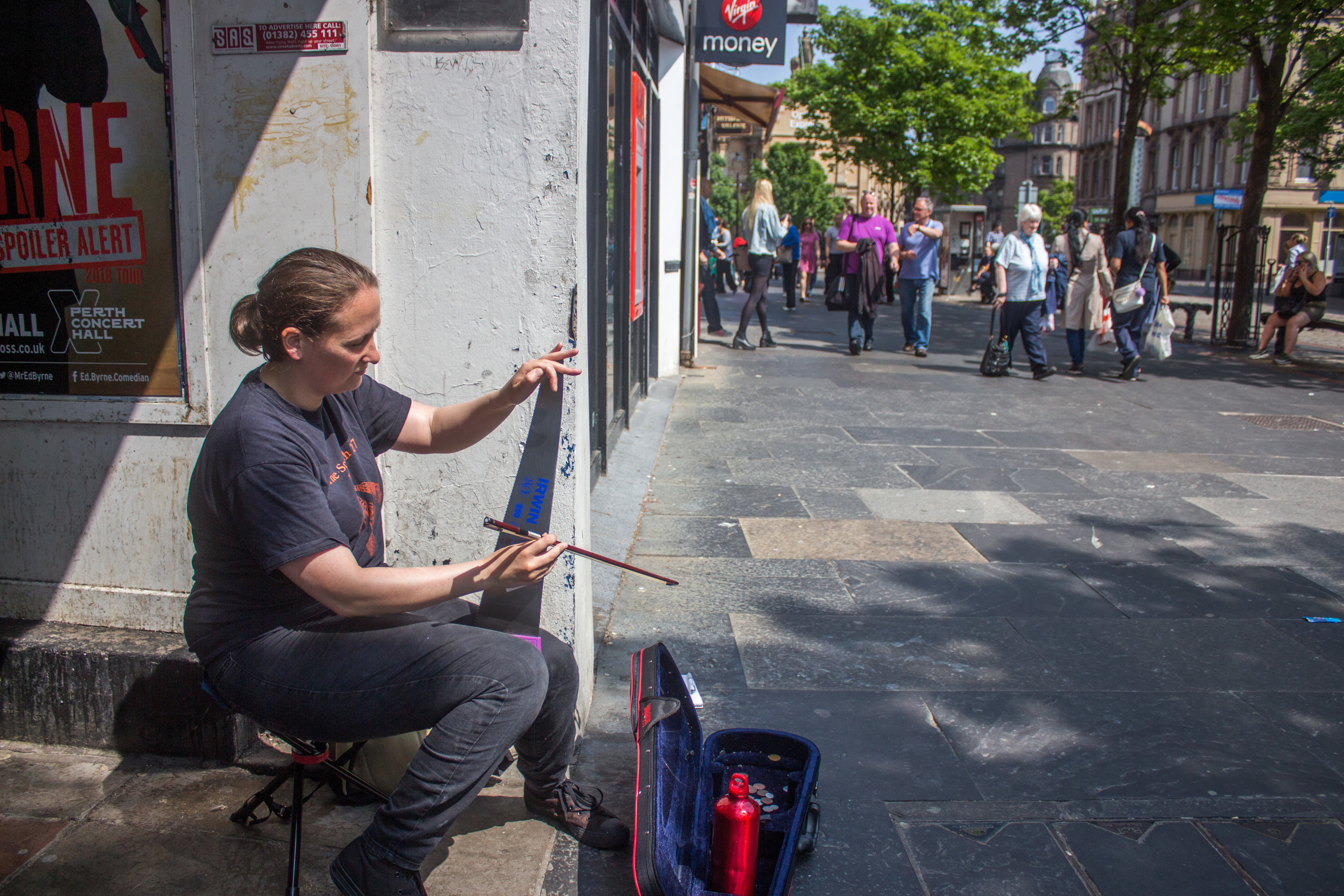 The hand saw isn't the only instrument Avril plays, and she has an ear for picking up a tune.
"I play a bunch of instruments as well. I don't read music or anything, I just like to play.
"Guitars, violins, saxophone, clarinet, mandolin and trumpets, everything. I like to play everything."
Originally from Fife, she moved to Dundee 15 years ago and now lives along Perth Road.
"I just finished school, came here, got a job," she said.
"I went to university a few years ago but didn't do anything with that."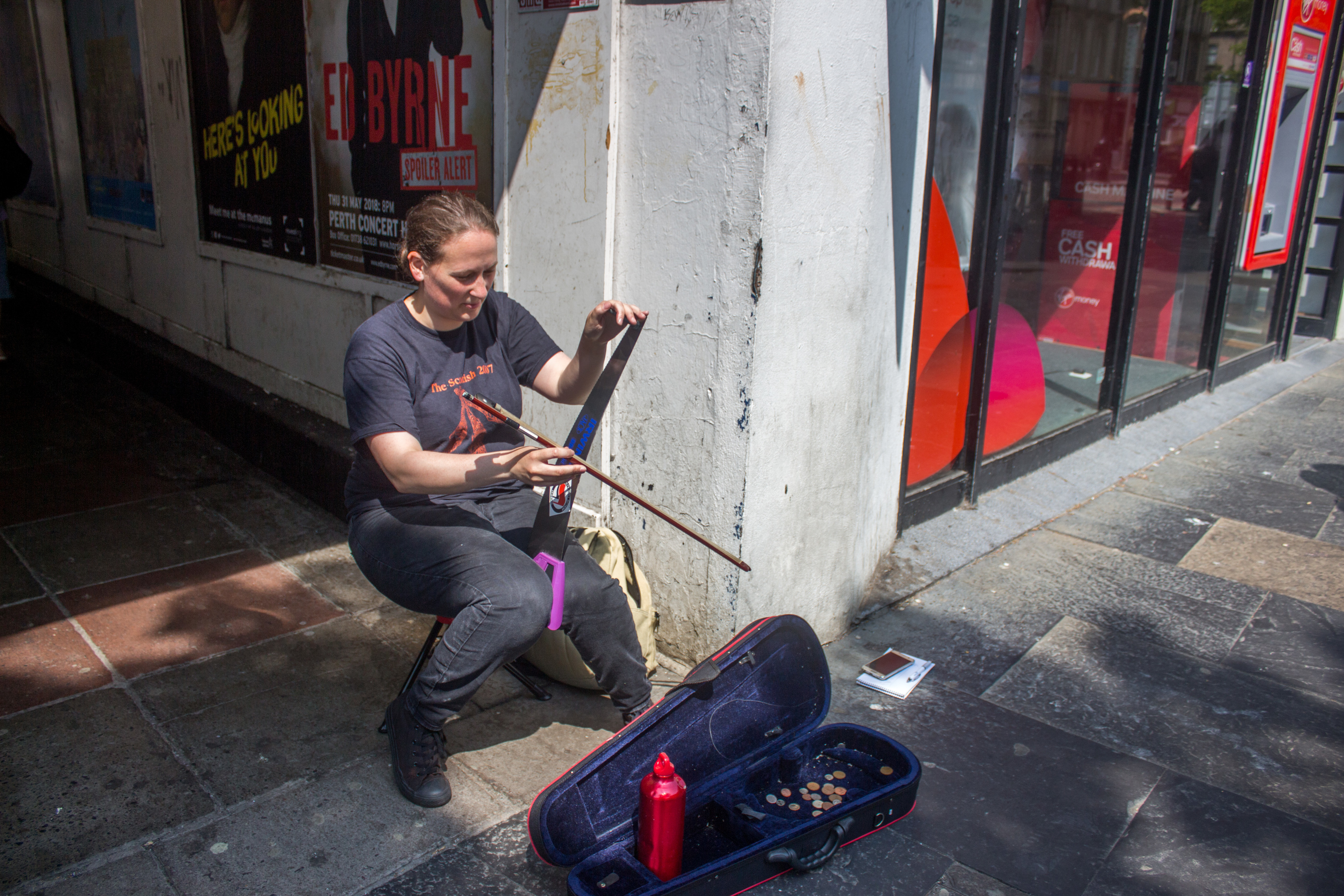 She said she "very rarely" busked on the streets, but usually got a good response when she did.
"When I really need money I do this," she said.
"It's tiring.
"Folk like to see something different.
"A lot of folk don't realise you can play the songs, but it's nice, it's a good response."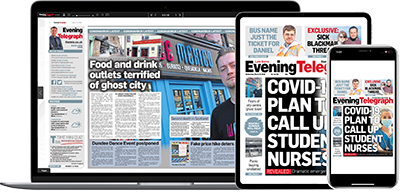 Help support quality local journalism … become a digital subscriber to the Evening Telegraph
Subscribe