An adopted man whose mother went into labour while in prison has appealed for information in Tayside as he now believes he has family ties to Dundee.
Mervyn Miller, 73, was put up for adoption after he was born three months premature while his unmarried mother was in HM Prison Edinburgh, having been locked up in 1944 for shoplifting.
Mervyn said he has lived a "lucky" life but, upon retirement, decided to trace his family history. He has uncovered ties to Dundee and is appealing to anyone who may have known his mother, whose birth certificate he has not found.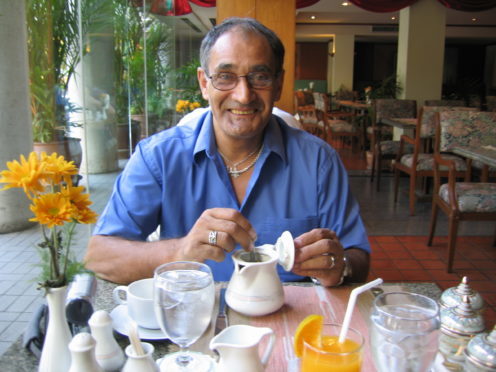 He believes his mum, Irene Miller or Millar, was born in Canada but grew up and worked in Dundee. Mervyn thinks his maternal grandmother travelled to Canada while pregnant, but returned to Scotland shortly afterwards.
He has found a cousin, Freda, and an uncle, Raymond, who live in Dundee, but neither has been able to shed much light on the mystery. Freda's mum also lived in Dundee and Mervyn suspects she and his mum would have hung about together.
He said: "It would be a great satisfaction to know what happened to her. We just can't find a birth certificate. In a jute mill or other factory, everyone knows everyone so there might be someone in Dundee who knew my mother."
Irene ended up in Liverpool working as a prostitute but that is where the trail goes cold.
His father is even more of a mystery, but as Mervyn is mixed-race he believes a man from Pakistan, India or Sri Lanka came to Dundee for the jute industry.
Born with spina bifida, Mervyn spent much of his childhood at a children's centre in Edinburgh. Aged 18, he needed both feet amputated after a series of ulcers and fevers.