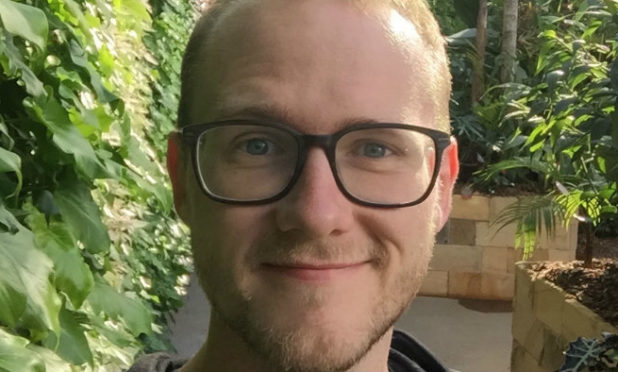 Those loving texts, emails and Snapchats may be the last thing you'd think of keeping after a breakup, but that's exactly what one Dundee student is looking to collect.
While the souvenirs of a romantic relationship previously involved mixtapes, letters, jewellery, photographs and items of clothing, the new wave of social media and digital technologies has led to the emergence of a whole host of digital momentos.
PhD student Daniel Herron and Professor Wendy Moncur, researchers in the interdisciplinary Living Digital group at the University of Dundee, are exploring what 'digital souvenirs' people keep after a breakup, and how and why they do so.
In 'Digital Separations', an international collaboration with the Museum of Broken Relationships in Croatia, they are carrying out a world-wide exercise to collect those mementos.
"My PhD work is all about identifying the ways that technology sucks when it comes to helping people move on after a break up, specifically by looking at how limited people are in managing all the digital things left over from a past relationship," Daniel said.
"I came across the Museum of Broken Relationships' website early on in my PhD and have visited it a bunch of times over the past few years as inspiration.
"Their work is about providing a space for people to honour their past relationships, by donating physical things from those relationships and sharing their stories – which helps people to move on.
"Late last year I realised that there was a great opportunity to see if the process of contributing physical things to the Museum could be adapted to help people deal with their digital things, as a way of taking a step towards moving on."
It is hoped that the exercise will give people a greater awareness of the permanence their romantic communications online, encouraging them to actively consider the digital footprint they are creating during a relationship.
"The one thing that comes across in all of them is just how important these digital things are to each person," the 29-year-old said.
"It's awesome to see people from all over the world share these really personal experiences, and I hope that when we start to share those experiences publicly that people who are going through a break up will be able to see that they aren't alone.
Daniel, who is originally from Derry in the north of Ireland and has been studying and working in Dundee since his undergrad in 2008, said the people who had responded to the project had donated some really unique digital souvenirs and stories.
While technology made it easier for people to connect and often brought them together, it could also be a downside when people no longer wanted to stay connected.
"In the context of a break up though, being so connected by digital things and so easily contactable through technology can cause a lot of difficulties," Daniel said.
"Technology makes the world a smaller place, and a potential cost of that is personal privacy.
"Digital photos are definitely the most popular types of souvenirs that have been donated to the collection so far, although the content varies a lot; we've had photos of ex's, of pets, of places.
"Some of the more unique souvenirs have been a Tumblr post of poetry inspired by a break up, an email that ended a relationship, a short video of ex's arguing in a boat, and a collection of transcriptions of audio recordings between a donator and a series of his ex-lovers."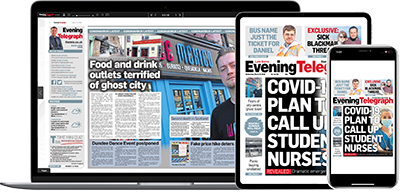 Help support quality local journalism … become a digital subscriber to the Evening Telegraph
Subscribe