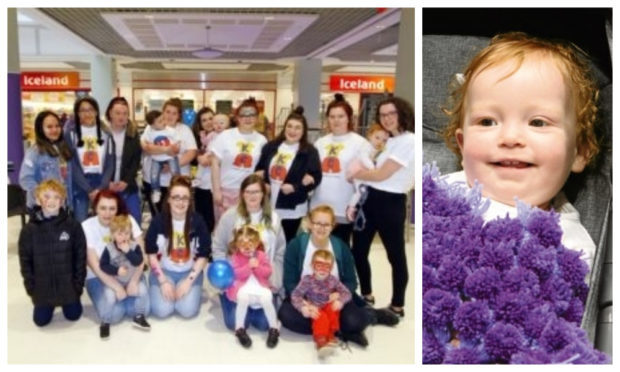 A community project supporting teenage parents has been shortlisted for a £50,000 grant.
Kindred Clothing is in the running for a grant from the National Lottery's People's Projects.
Led by charity Front Lounge and hosted by the Bringing up Baby group, the project aims to help build up the skills, confidence and networks of vulnerable young families by supporting parents under the age of 20.
The parents design and make clothes, learn new skills and make friends while their children play together.
It is hoped that those who attend will be able to achieve official accreditation from Dundee and Angus College.
The idea for the project came from Alice Stuart, 28, who has a two-year-old daughter Lily. She became involved with the group just before Lily's first birthday.
She said: "One of the girls wanted to make baby clothes so I said 'let's make them'.
"The group is just fantastic — there is nothing else like it in Dundee. You can go and learn to sew and bring your kids.
"It's not just about sewing. There is a real community feeling. I love being creative."
Speaking about the possibility of winning the £50,000 grant, Alice said: "It's a mind-boggling amount of money. It would totally change the group.
"I really hope we win — it would change the lives of these girls.
"It's a really positive environment and everyone is so passionate and involved."
Hannah Watson, 18, has a one-year-old daughter Grace and has been involved in the group since the start.
"I joined because I am totally into making stuff," she said.
"I've made pyjamas, Halloween costumes and keepsake teddy bears.
"We really hope to get a qualification. We are always talking about the bigger picture."
Jess Brankin, 17, has a one-year-old son Jason and enjoys being a part of the group for the social aspect, saying it gives both her and her son a day out.
"It's a win-win," she said. "I love knitting — it's such fun."
As well as making clothes, the group has gone on day trips, including to Deep Sea World.
The grant would enable the group to buy new equipment such as sewing machines, employ playworkers and pay for more trips for the parents and children.
Project leader Chika Inatimi believes the scheme will benefit not only the parents but also the wider community.
"Kindred Clothing has the potential to be huge and is such an amazing project," he said.
"It helps parents who feel isolated due to financial challenges, have restricted transport access and a lack of confidence. It's already helping overcome the barriers that reinforce the sense of isolation.
"In addition, meeting others in similar circumstances who share similar interests can be very encouraging, especially when mums, dads and children can all learn and play alongside each other.
"Sewing is not a soft skill — it's quite tangible and very important."
The three groups with the highest number of votes in the People's Projects will each secure £50,000 of funding.
Voting opens on Monday and runs until Monday April 30. The winners will be announced on May 3.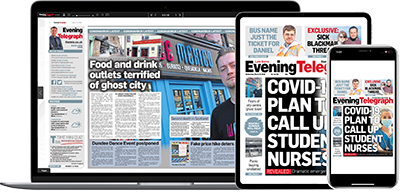 Help support quality local journalism … become a digital subscriber to the Evening Telegraph
For as little as £5.99 a month you can access all of our content, including Premium articles.
Subscribe