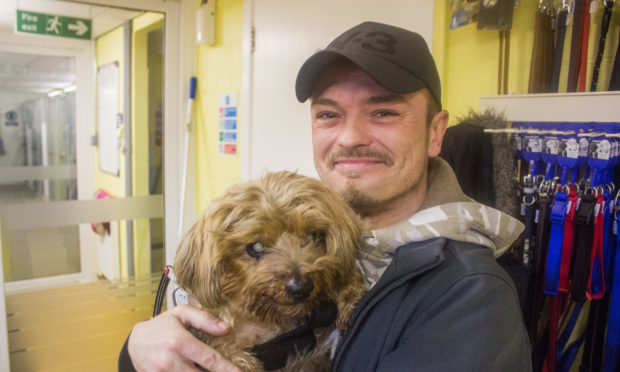 It only took one walk for Myles McCallum to decide to adopt the blind, matted and neglected dog that had been brought into the Dundee Brown Street Kennels after it was abandoned in a police station car park.
The 38-year-old started voluntarily walking dogs for the kennel a year and four months ago, but it was the little yorkie Trooper that he really got attached to.
"I was the first one to take him out, he couldn't really walk so I had to guide him up the path and that day I adopted him," he said.
"He was in a hell of a state, he was abandoned in a police station car-park initially, all matted and mistreated and neglected and the girls really turned him around."
The staff at the kennels had looked after and nurtured Trooper back to health, which Myles was grateful for.
"It's a second lease of life for him and the girls, they love the animals, they go above and beyond for them," he said.
"I love dogs, I grew up with dogs and I always wanted to volunteer so I came down and I was on the waiting list for volunteers.
"So I got called up a couple of Christmases ago and I came down for an interview and I absolutely love it.
"I usually go for long walks down the Law hill and the Riverside and try and get them out for a few hours.
Myles, who grew up in Lochee, said he was brought up around dogs and always had a big love for animals.
"You can learn so much from dogs, they're such hardy animals the way they just get on with things," he said.
"When things happen to them they just carry on regardless.
"Dogs don't sit and dwell on things and I think people could learn a lot from them, just the unconditional love and loyalty that dogs give you."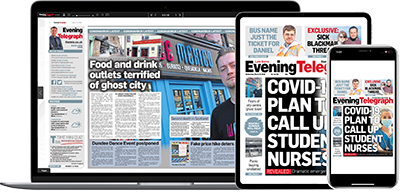 Help support quality local journalism … become a digital subscriber to the Evening Telegraph
Subscribe