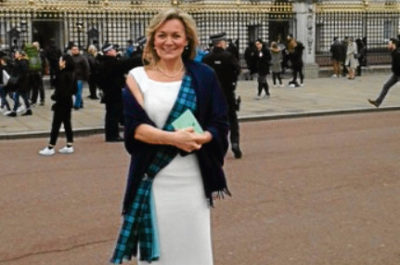 Lesley Paterson, a professional and practice development nurse with NHS Tayside, attended an evening reception at Buckingham Palace to celebrate the nursing profession.
The nurse, from Auchterarder, was awarded the title of Queen's Nurse earlier this year, one of 20 nurses receiving this honour for the first time in Scotland for almost 50 years.
Lesley, who works in the nursing and midwifery directorate, can now use the Queen's Nurse title which dates back to the late 19th Century.
Following this honour, she was invited as one of 300 nurses to attend an evening reception at Buckingham Palace hosted by the Prince of Wales and Countess of Wessex, on behalf of the Queen.
Lesley said: "I was extremely surprised and a little bewildered to receive an invitation to attend a reception at Buckingham Palace. It was an amazing experience and something I will never forget.
"In his speech, the prince thanked nurses for their work on behalf of the nation and contribution to healthcare. He said the event had been called to pay very special tribute to nurses who had made an exceptional contribution in their varying fields. He also joked about 1948 being a "good vintage" — the year he was born and the year the NHS was created."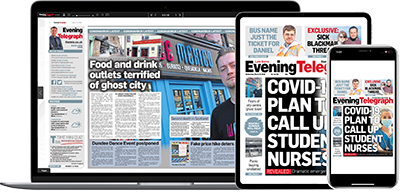 Help support quality local journalism … become a digital subscriber to the Evening Telegraph
Subscribe