This award winning beautician has absolutely nailed her claw creations – even battling cancer and still coming out on top.
Jennifer Valentine, 31, has now opened her own salon on Blackness Road after scooping industry awards.
Most recently she was named Best Nail Artist of 2017 at the Scottish Hair and Beauty Awards in October 2017.
And now she has been nominated as Nail Technician of the Year at the Scottish Beauty Industry awards which will be announced on June 17.
It all started nine years ago when Jennifer undertook a nail technician diploma in Glasgow.
Jennifer said: "Beauty was something I was always into and after completing my diploma I did nails part time.
"About five years ago I started my own business at home then started renting spaces in salons."
In 2016 Jennifer was diagnosed with breast cancer but still carried on creating her nail masterpieces from her home when she felt well enough.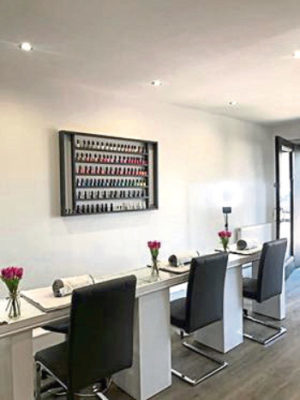 Thankfully in June 2017 Jennifer was given the all clear and was determined to get back into the beauty industry.
"My friend used to have her salon in premises in Blackness Road and when she outgrew the space she told me to take over the lease," she said.
"I decided to go for it and I opened the salon a few weeks ago with an amazing team behind me.
"Having been unwell for such a long time I wanted to get back into work and it gave me the push to just go for it.
"My current team are Brooke Garside, Helena Turner, Victoria Davie and Nicky McLeish.
"They are all amazing.
"It has been difficult but it looks amazing now and we are offering a wide range of beauty treatments.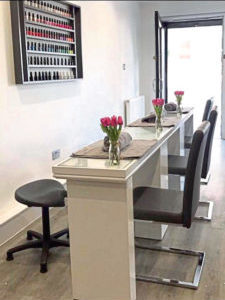 "I have worked my way up from working in my house to now owning my salon and I could never dream of doing anything else. To anyone who may have gone through an illness and may be struggling I would say don't let your illness get in the way or bring you down.
"Nothing is impossible and I really hope I can be an inspiration to others."
Jennifer's amazing nail art has made her a well known name around Dundee and she admits she is very proud.
"I feel so proud with what I have managed to achieve especially after being ill, it is great that so many people now know my name," she said.
Jennifer passing on her skills to next generation
Since completing her diploma nine years ago Jennifer has undertaken a number of skill building workshops to ensure she is up to date with the latest styles.
And now with her own salon success she will soon be passing on her skills to the next generation of nail artists.
She said: "From August we will also be operating as a nail academy so it means I will be able to pass on my skills and talents to others.
"I hope that it will open new doors for people in the city who want to come into the beauty industry.
"It will help so many people create careers especially as the beauty industry is so big right now and hopefully I can help put people into employment.
"I can't wait to start the academy."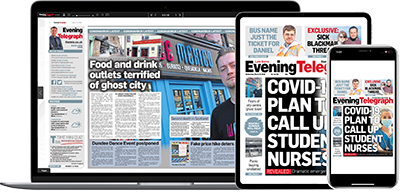 Help support quality local journalism … become a digital subscriber to the Evening Telegraph
Subscribe