Perth Amateur Operatic Society's production of Sister Act, held at Perth Theatre, was a big success.
Among the star performers were those who played the altar boys, pictured here.
A society spokesman said: "Members of Perth Amateur Operatic Society were delighted to have some of the excellent, young, local talent from Perth performing alongside them for Sister Act.
"It's always a wonderful to welcome young talent to our society and to help shape their musical interests and future on stage."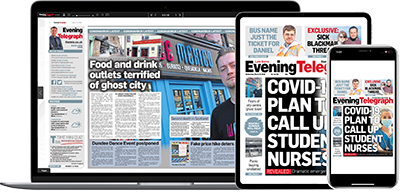 Help support quality local journalism … become a digital subscriber to the Evening Telegraph
For as little as £5.99 a month you can access all of our content, including Premium articles.
Subscribe