After decades of walking through some of Scotland's most beautiful countryside, Norman Grieg still enjoys getting out and sharing the view with as many people as possible.
"I started hill walking around the time I began working in Scotland in the late 1980s," he said.
"The first Munro I climbed was Ben Nevis with a few friends and as time went by I ticked off a few more.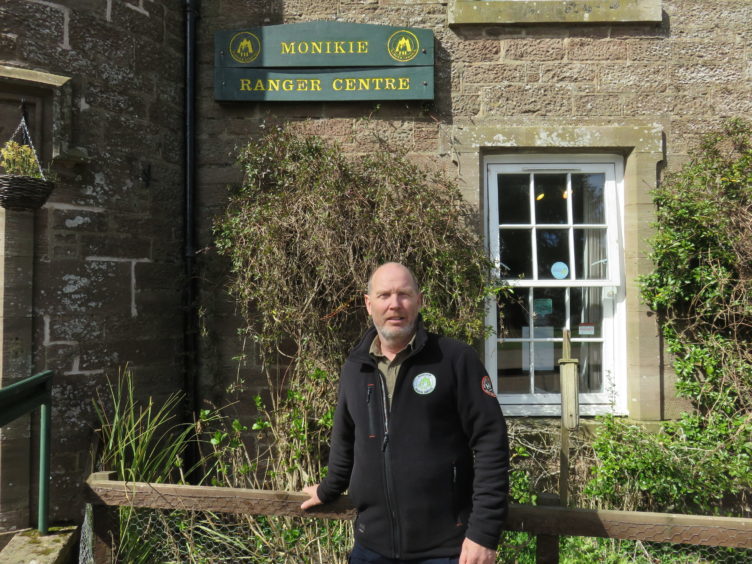 "However, it hasn't been all about 'bagging munro's' – coastal walks, forest trails, country parks, glens and river paths have all been an enjoyment in their own way."
Norman is the Chief Countryside Ranger with ANGUSalive's Countryside Adventure Team, the organisers of the Angus Glens Walking Festival, and for the past three years has been responsible for planning the walks covered by the festival.
"The Angus Glens Walking Festival was launched 16 years ago and I very quickly volunteered to lead the walks," he said.
"My experience has grown over the 10 years and I have gotten to know the Glens of Angus pretty well, including Glens Isla, Doll, Prosen and Esk.
"The walking festival has introduced thousands of folk from all over Britain to what I have called in the past, the hidden gems of the Angus.
"Visitors can experience all of those things I associate with and enjoy about walking, physical and mental challenges, scenic landscapes, solitude (if you want it) and of course wildlife.
"I very much enjoy being out on the hills, particularly to enjoy the tranquillity of the countryside and to observe the wildlife and scenery.
"I am very enthusiastic about the walking festival and being a part of the team getting people out into the hills and glens of Angus.
"In my opinion the Glens and their surroundings are no longer one of Scotland's hidden gems, on account of the hundreds of walks promoted by the festival over the years, as they are now better known and enjoyed by visitors and residents alike."
The walks, which are led by experienced mountain leaders and Countryside Adventure Rangers, meet up from the base camp at Kirriemuir Town Hall where buses take walkers to the start of the walks and bring them back to base at the end of the day.
"I hope the weather will be kind, so that everyone can enjoy the scenery, wildlife and landscapes with a degree of comfort," Norman said.
"If not and you get wet – well isn't that the challenge!
"You will perhaps get an even bigger sense of satisfaction from recovering from the discomfort in that good old Scottish weather!"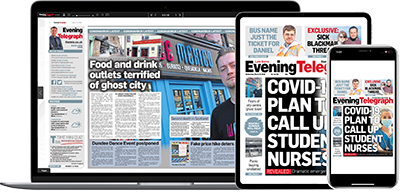 Help support quality local journalism … become a digital subscriber to the Evening Telegraph
For as little as £5.99 a month you can access all of our content, including Premium articles.
Subscribe